News
Razer's ultimate covid mask becomes a reality
Presented as a concept during CES, Project Hazel, a smart face mask from Razer, becomes a reality. It should soon go into production, according to the CEO of the brand.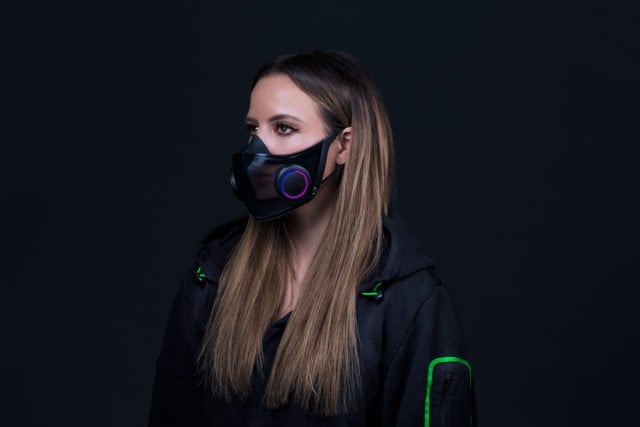 During the last edition of CES, Razer presented two amazing concepts, the Project Brooklyn, an all-in-one gaming chair, and the Project Hazel, a particularly advanced face mask. The latter project was not just a concept: Razer CEO Min-Liang Tan has just declared that this mask will indeed go into production, during an interview for Yahoo Finance. Good news in the tech sector where some manufacturers have the unfortunate tendency to never market the products they present.
As it was presented to us during CES, the Project Hazel is a resolutely top-of-the-range protective mask. Its transparent front lets you glimpse your smile, while two fans containing N95 level filters (equivalent to FFP2) evacuate mist and filter no less than 95% of airborne particles. Razer requires, these filters are surrounded by Chroma RGB LEDs offering 16.8 million colors.
Razer didn't stop there: The goggle contains an active air cooling and regulation system to evacuate CO2. Inside, there is even a system of microphones and a small amplifier to improve the sound of your voice. And obviously, who says on-board electronics, says battery. To recharge the Project Hazel, Razer would need to provide a charging case that will disinfect the mask by UV rays.
The boss of Razer unfortunately did not give a release date or price, even if we imagine that the price could be salty, not to mention that of the filters to be replaced. We hope, however, that it will not take too long to arrive, while the epidemic again seems out of control in our regions …
Pack of 50 Medical Surgical Mask Protective Mask Disposable Mask Type I EN14683, BFE≥95%, 3-ply ANESTHESIA Years
8.99
€

Please wait … We are looking for the price of this product on other sites