Apple
Vodafone prepaid campaign: mobile operator is giving you 60 euros for CallYa Digital
BARGAIN
With Vodafone you can secure a short-term starting credit of 60 euros for the CallYa Digital tariff. You can test it for 12 weeks for free. A tough deal.
At Vodafone you can currently expect a real great deal. The telecommunications provider would like to convince you of its new CallYa Digital tariff and is giving you 60 euros starting credit for free, with which you can test the tariff for 12 weeks free of charge. A strong deal that you should secure yourself quickly. The promotion only runs until April 15th.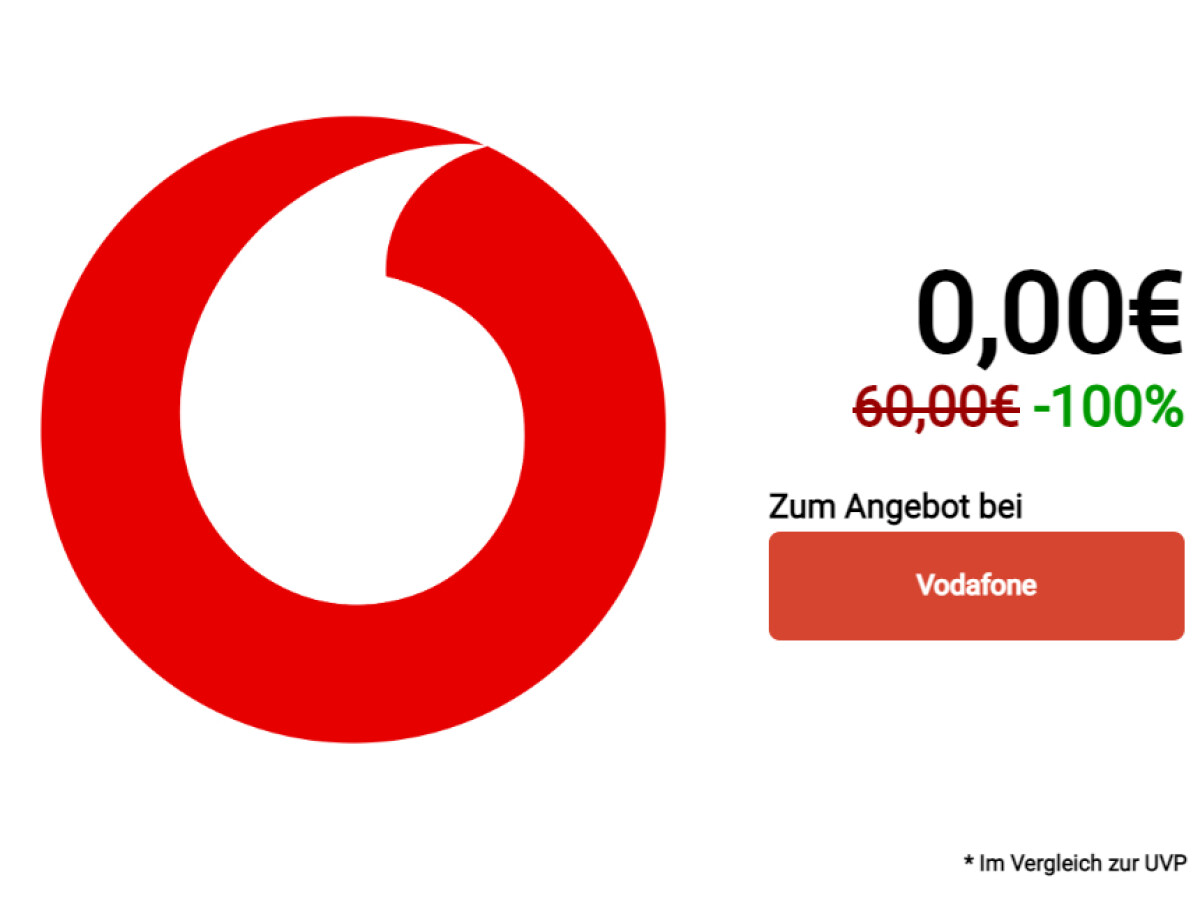 CallYa Digital free of charge for 12 weeks

Allnet flat rate for SMS and telephony

10 Gigabyte Surf Volume

Can be canceled monthly
CallYa Digital provides you with an all-network flat rate for SMS and telephony as well as 10 gigabytes of surfing volume, which you can use at up to 500 megabits per second. Of course, EU roaming is also on board. The price for the tariff is 20 euros per month. For € 2.99 more, you even get access to 5G. The offer can be canceled on a monthly basis.
You can currently test the tariff for 12 weeks free of charge. If you use the voucher code "BONUS60" with your order, you will receive a starting credit of 60 euros, which will give you three months of CallYa Digital completely free of charge.
But that's not all. You can pause for up to 15 months at the end of the withdrawal period. You cannot make phone calls or surf the web during the break, but you can still be reached. So you can stay available for up to 48 months with the 60 Euro starting credit.
To the offer at Vodafone ›

Never miss an offer

Current deals can be found in our section "bargain". In order not to miss a deal, you should also subscribe to our bargain newsletter. In this we regularly provide you with the best offers from the technology sector.
" Tip: The best VPN providers for more security and data protection