News
Xbox Series controllers get vibrant new colors
The range of Xbox accessories is expanding a little further by welcoming two new Xbox Series controllers to the family. These are the Electric Volt and the Daystrike Camo.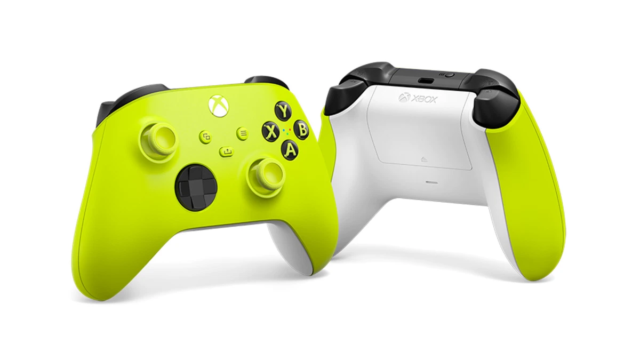 Microsoft just unveiled two new controllers Xbox Series which will be marketed from next month. The first is called Electric Volt and joins the family of Xbox Series controllers alongside the Shock Blue and Pulse Red controllers already available for sale. Its electric yellow color recalls the colors used in the world of sport, which is rather well representative of the video game world. It will be available for sale from April 27 at a price of 59.99 euros.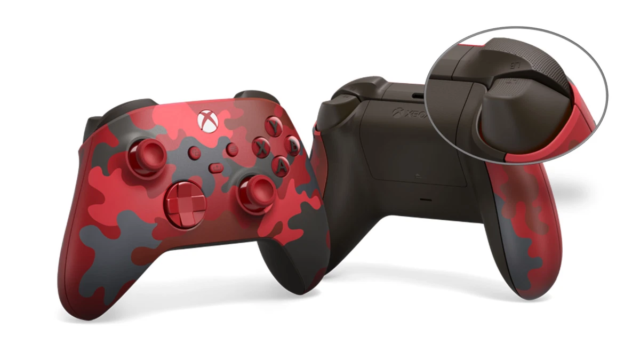 The second controller, named Daystrike Camo, joins the Camo family, which already includes the Artic Camo and Night Ops Camo controllers among its members. With its cherry-colored camouflage set, the controller is more sober and elegant than the Electric Volt. It will be available from May 4 at a price of 64.99 euros.
Microsoft said part of the controllers will be made from recycled material, mostly the resin part, demonstrating the company's commitment to reducing and recycling plastic waste. This innovation does not however detract from the efficiency and quality of the levers, which remains identical to that of their counterparts made from non-recycled materials. With these controllers, Microsoft has also released a line of clothing inspired by the same colors, namely neon yellow and cherry red. The sportswear collection will be available for sale on April 21 on the Xbox Gear Shop.
Promo
New Xbox Wireless Controller – Robot White
59.99 €
44.99
€

Please wait … We are looking for the price of this product on other sites