News
The excellent HyperX Cloud Alpha gaming headset is on sale for less than 80 euros
One of the best references of gaming headsets, the HyperX Cloud Alpha is now benefiting from a reduction on Amazon to drop to 79.57 euros. It is particularly efficient in video games, but also in films and for listening to music.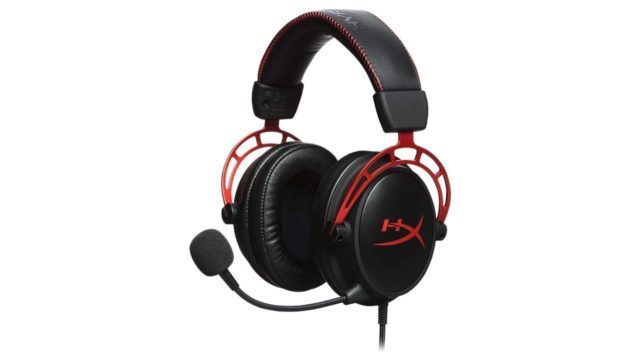 In normal times, it is already one of the best value for money around the hundred euros. But today, Amazon is offering a 21% discount and dropping the HyperX Cloud Alpha wired headset at 79,57 euros, for a limited time.
Find the HyperX Cloud Alpha at 79.57 euros on Amazon

The HyperX Cloud Alpha in detail
The HyperX Cloud Alpha is a gaming headset that will suit the most demanding gamers. It's a slightly evolved version of Cloud 2, which has proven its worth in the esports scene and in thousands of homes. We find in particular a better quality of material, greater comfort and a slight improvement in sound quality, which was simply excellent for a product at this price. Whether listening to your favorite tunes, listening to the footsteps of your Counter Strike enemies or watching movies, we enjoy clear, precise sound with dual chamber transducers, but also powerful and with good bass.
One of the great advantages of this model is the fact that the jack cable is completely removable. This gives it better longevity over time. The braided cable connects directly to your computer, and has a few audio controls to control your volume. The rest of the helmet is made from faux leather as well as an aluminum frame that exudes quality. Note that the pads provide good passive noise isolation.
Besides, the 65 ohm impedance allows you to use this headset with a phone or tablet without worrying about running out of power. In addition to the removable jack cable, you can detach the microphone if you want to use it outdoors, or if you already have a stand microphone. In practice, the HyperX Cloud Alpha transmits your voice clearly, while eliminating extraneous noise with a small filter foam. It is certainly not the best microphone on the market (we think in particular of the MMX-300) but it remains of quality and is placed at the top of the basket.
Find the HyperX Cloud Alpha at 79.57 euros on Amazon