News
Dyson launches laser vacuum cleaner to better detect dust
No technology is too modern or ambitious for vacuum cleaners. Dyson proves it once again with the V15 Detect which uses laser beams to reveal where the dust is.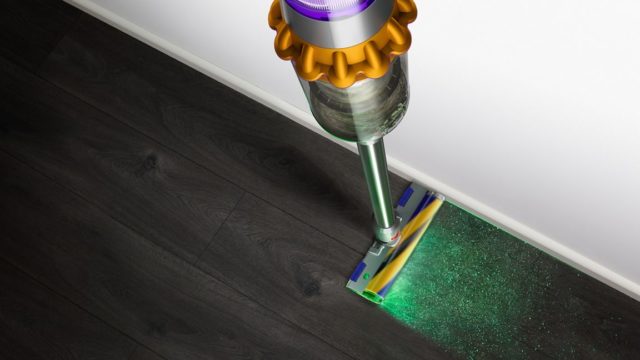 You can walk past the dust a hundred times when you vacuum. Dyson, and other builders before him, had thought of this by incorporating LED lights to better see the ground. But the English manufacturer goes a step further with the V15 Detect since it is equipped with a laser that projects a green light: it reveals the debris and dirt lying on the ground.
A ton of technologies for a vacuum cleaner
This new vacuum cleaner is able to detect dust of the size of 10 microns thanks to its laser placed 7.3 mm from the ground, with a 1.5 degree angle positioned downwards. And it's not over. The device knows how to automatically adjust the suction power according to the amount of dust to be collected!
A technical feat enabled by the integrated piezo-acoustic sensor, which also allows the V15 Detect to measure the size and quantity of dust picked up by the vacuum cleaner. An LCD screen displays this information as well as statistics on the quality of cleaning and vacuuming. A vacuum cleaner packed with technologies therefore, and it is not finished since the machine also offers a system preventing the hair from winding around the brush of the vacuum cleaner.
Obviously, you shouldn't expect an affordable product. This vacuum cleaner required a lot of investment on the part of the manufacturer, not to mention the components necessary for all these innovative functions. Which explains the asking price of $ 699.99 anyway!