News
a modder recreates the blockage of the Suez Canal
Microsoft Flight Simulator takes realism to a higher level thanks to a modder who had the idea to recreate the Suez Canal, blocked by the container ship Ever Given since last Tuesday.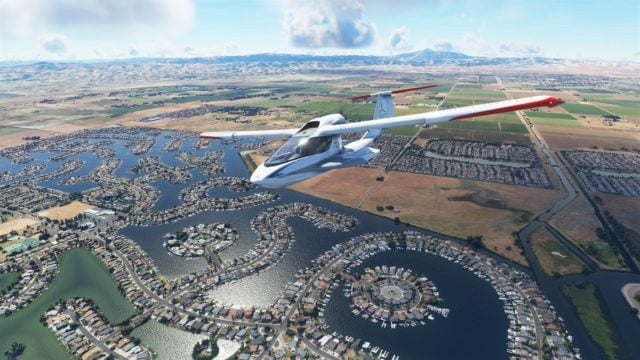 The game Microsoft Flight Simulator, and especially its latest version released in 2020, is renowned for its breathtaking realism. The game has also received several awards during the Pegasus ceremony in the categories of best video game and visual excellence, in particular. Indeed, the developers have done everything possible to recreate the real world in as much detail as possible, without updating the game at each historical event because it would be a colossal job. This is why some players gifted in coding put their hand in the paw and participate in making the simulator as precise as possible.
Lately, a modder on Microsoft Flight Simulator has managed to recreate the situation that has disrupted maritime trade since last Tuesday by recreating in the game a replica of the gigantic container ship stuck across the Suez Canal. This is the container ship named Ever Given which is dammed in the Canal and which is being released little by little. To date, although the vessel is not yet floating on the water, the situation appears to be improving. According to the authorities, it will take a few more days for the more than 400 ships waiting and accumulating behind him to circulate normally. It is a user of the simulator who posted the video on the social network TikTok in order to share this detail, while taking the voice of an airline pilot wanting to show the Suez Canal to tourists.
If, in Microsoft Flight Simulator, some are amused, the situation is in fact an economic disaster for many countries and companies. Some experts even predict an increase in the price of gasoline at the pump. At the same time, some internet users also had fun recreating the situation in other games, such as SimCity 2000, a management game released on PC in 1994.
FUCK pic.twitter.com/FwfLIWhp4V

– foone (@Foone) March 27, 2021