News
Razer launches $ 20 reusable straw
It is already April 1 at Razer, which has just announced a reusable steel straw soberly called Razer Reusable Straw, and sold for 20 dollars.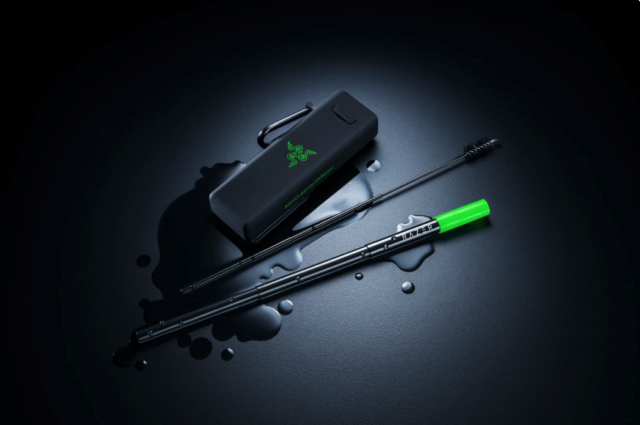 Definitely, nothing surprises us any more coming from Razer. After his ultimate anti-covid mask, the firm specializing in gaming accessories has just unveiled one of its most amazing products: a reusable straw, sold for $ 20 each. This comes in handy in order to drink as it should be Razer's house energy drink, Respawn, touted as a "Drink that will improve the mental performance of gamers".
The Razer Reusable Straw is a straw, no more and no less. Don't expect major technological innovations, since there is simply no on-board electronics. Razer's straw is made of food grade 304 stainless steel and has a silicone mouthpiece. It is able to fold up on itself for easy transport, going from 100mm to 230mm in height when unfolded. The Razer Reusable Straw comes with a storage case and even a hook to take it with you wherever you go.
This product is part of his initiative « Go Green With Razer ». "Fight for our environment with every sip – with Razer's reusable straw" explains the brand to define its product, even if we imagine that bringing a straw from the other side of the world – even if it is reusable – does not seem so green …