News
[Promo flash du printemps] Y-Brush and its dental brushing in 10 seconds for less than 100 €!
To celebrate the arrival of spring, the French company Y-Brush offers its Start pack at € 99.99 and also offers a toothpaste adapter for any order placed before the end of March. Another reason to be tempted by this accelerated toothbrushing effective in just 10 seconds, all Made in France.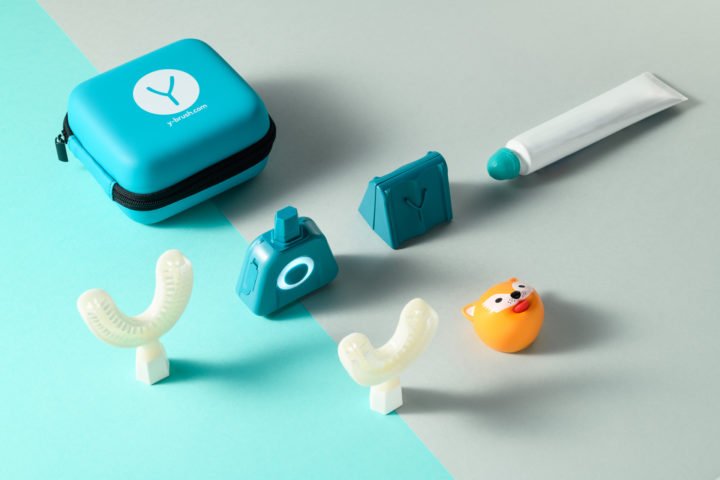 We were impatiently awaiting the arrival of spring to go out and enjoy the sun, see friends, sip a drink on the terrace, stay up outside until late at night… But that was before the last government announcements and a global pandemic that still does not seem determined to stop. So what to do when you are "curfewed" or even confined?
Adopt new habits? Take care of yourself ? To learn new things ? And why not all three by taking advantage of the flash sale set up at Y-Brush with an offer at € 99.99 and a free toothpaste adapter for the purchase of a Start pack? Of course, the link between the actions mentioned above and the use of this new generation product is not immediately perceptible, but we can confirm that this is indeed the case.
Take advantage of the € 99 offer

A new way to brush your teeth
The editorial staff has already tested this revolutionary technology capable of performing tooth brushing simultaneous effective in just 10 seconds and we both improved our daily routine and had to "relearn" to brush our teeth at the same time. Indeed, Y-Brush is not a traditional electric toothbrush: it implies a time of adaptation and the respect of a certain process of use to obtain an optimal efficiency. The brand also insists on the fact that it is more of an oral device. " We realized that the rare returns of dissatisfaction with our product were due to the fact that the customers in question were trying to use Y-Brush as they used their previous toothbrushes whether for the application of the toothpaste, putting the product in the mouth, the movement carried out… The shape of the Y-Brush brush is truly unique, so it implies a specific use. »Explains Benjamin Cohen, CEO of Y-Brush.
Following the articles made previously, we ourselves have received user reviews of the Y-Brush to this effect. " I had a hard time getting used to the brush initially, I have very sensitive gums, but the company gave me a procedure and how-to videos and it was much better. After more than a month of use, I am delighted »Confided Yannis B.« In the end, it was more complicated for me to use Y-Brush than for my child. Me, I constantly compared with what I did before, he brushed his teeth very simply as if he had used the Y-Brush forever. I think we are conditioned, especially for everyday actions, and it's not easy to change our habits »Wrote Céline H.
Better than average tooth brushing
We also had more mixed reviews on things like using too much toothpaste compared to a regular toothbrush or the fact that Y-Brush wouldn't clean between teeth well. The brand responded to us in particular on this subject: " Gum massage, toothpaste and interdental space are the elements that come up the most from our side so I am not surprised that the same is true for you. Users are so eager to compare that they forget what was previously mentioned that Y-Brush has its own operation and its own accessories. For example, there is an adapter specially designed for reasonable toothpaste application. In addition, our product may be innovative and our patented technology, Y-Brush does not replace the use of dental floss or other accessories complementary to tooth brushing. You can ask a dentist, even other manual or electric toothbrushes cannot. »Adds Benjamin.
« Going from 2 minutes to 10 seconds is so revolutionary that people can't help but question the effectiveness of Y-Brush. Certain arguments are thus put forward in relation to our product when we do not even look at them for standard brushing. I also remind you that the goal of Y-Brush is not necessarily to supplant a 2-minute brushing done with the right gesture. Even if a clinical study conducted in real conditions by an independent actor has proven that Y-Brush removes as much dental plaque as brushing well done. You should know that in France, we brush our teeth only 43 seconds on average and I am not even talking about the movement. We just tried to find a solution to improve this situation. This is why Y-Brush, with simultaneous brushing and a simplified gesture, undoubtedly allows you to brush your teeth more effectively in 10 seconds than "imperfect" brushing, which is also often perceived as a chore, and consequently allows to improve the daily life and the oral health of its users »Concludes the co-founder of Y-Brush.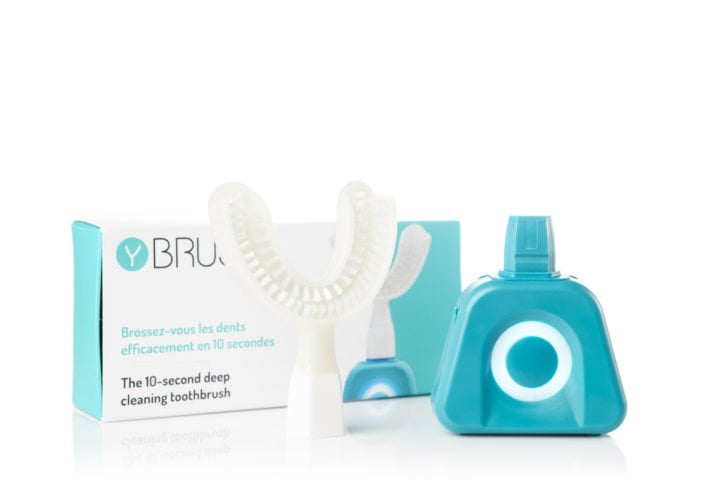 Special offer: Start Pack for less than 100 € + a toothpaste adapter offered
To celebrate the arrival of sunny days and make us forget that the Easter holidays will not be with the family for everyone this year, the company Y-Brush has set up an ephemeral promotion and thus offers its Start pack priced at € 99.99 instead of € 179. This pack includes a handle, a brush, a charging cable and a user manual. The brand also offers an adult toothpaste adapter for any order placed before the end of the month. All you have to do is enter the following code after adding the adapter to the shopping cart during purchase: APGIFT. The offer is valid until March 31st at midnight.
Take advantage of the € 99 offer