News
Volkswagen bets big on electric and becomes Voltswagen
The brand, which plans to establish itself in the electric market over the long term, has obviously decided to go so far as to change its name in the United States, by becoming "Voltswagen of America".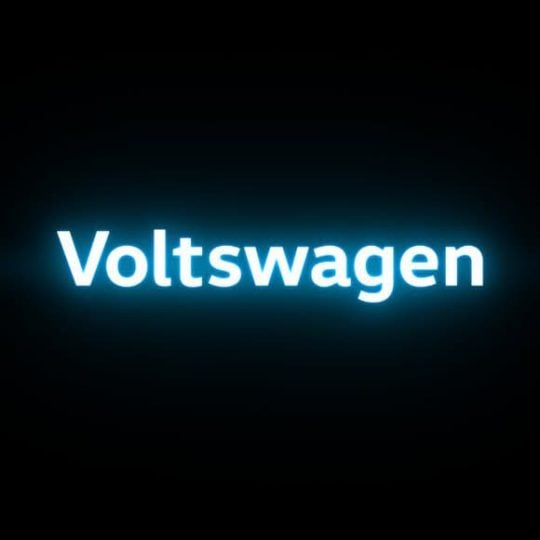 Move from Volkswagen (the people's car) to Voltswagen (the volts car) to ensure a breakthrough in the electric market, you had to have the idea. A few hours ago, the famous German brand mistakenly published a press release on its website formalizing its name change in North America. April Fools Before Time? A priori no, since the latter was quickly deleted, before being confirmed by a spokesperson for the brand, reports the CNBC site. The info was then presented in due form by a new press release (this time voluntary): in the United States, the brand will soon be called "Voltswagen of America". A good way to assert its desire to develop its electrical division, while internationalizing its brand identity.
"We may be in the process of replacing our K with a T, but what we're not changing is this brand's commitment to making the best-in-class vehicles for drivers and people around the world. " – Scott Keogh, President of Voltswagen of America
While the brand's gasoline vehicles will now be content to display the traditional VW brand logo, the manufacturer's new electric vehicles will thus be entitled to the name Voltswagen. To better differentiate the two ranges with the general public, the brand would also have planned to keep the dark blue color for its combustion vehicles, and to switch to light blue for electric models. However, the brand name Volkswagen is obviously not yet doomed to disappear. In its press release, the company specifies that Voltswagen would remain an independent unit of Volkswagen of America, and a subsidiary of the parent company Volkswagen AG. A change of course which should allow the company to benefit from the electrification plan imagined by US President Joe Biden, which announced its desire to accelerate the development of new engines in the United States.
Promo
Playmobil Volkswagen T1 Combi …
The Volkswagen T1 is an icon of the road!
The roof is removable
Adored by generations, countless adventurers have traveled the world in this …
Contains two figures and accessories