News
first trailer for the animated series The Bad Batch
Good news for fans of the Star Wars saga, the universe will once again expand with an animated series. The Bad Batch, which arrives next May on Disney +, offers an explosive first trailer.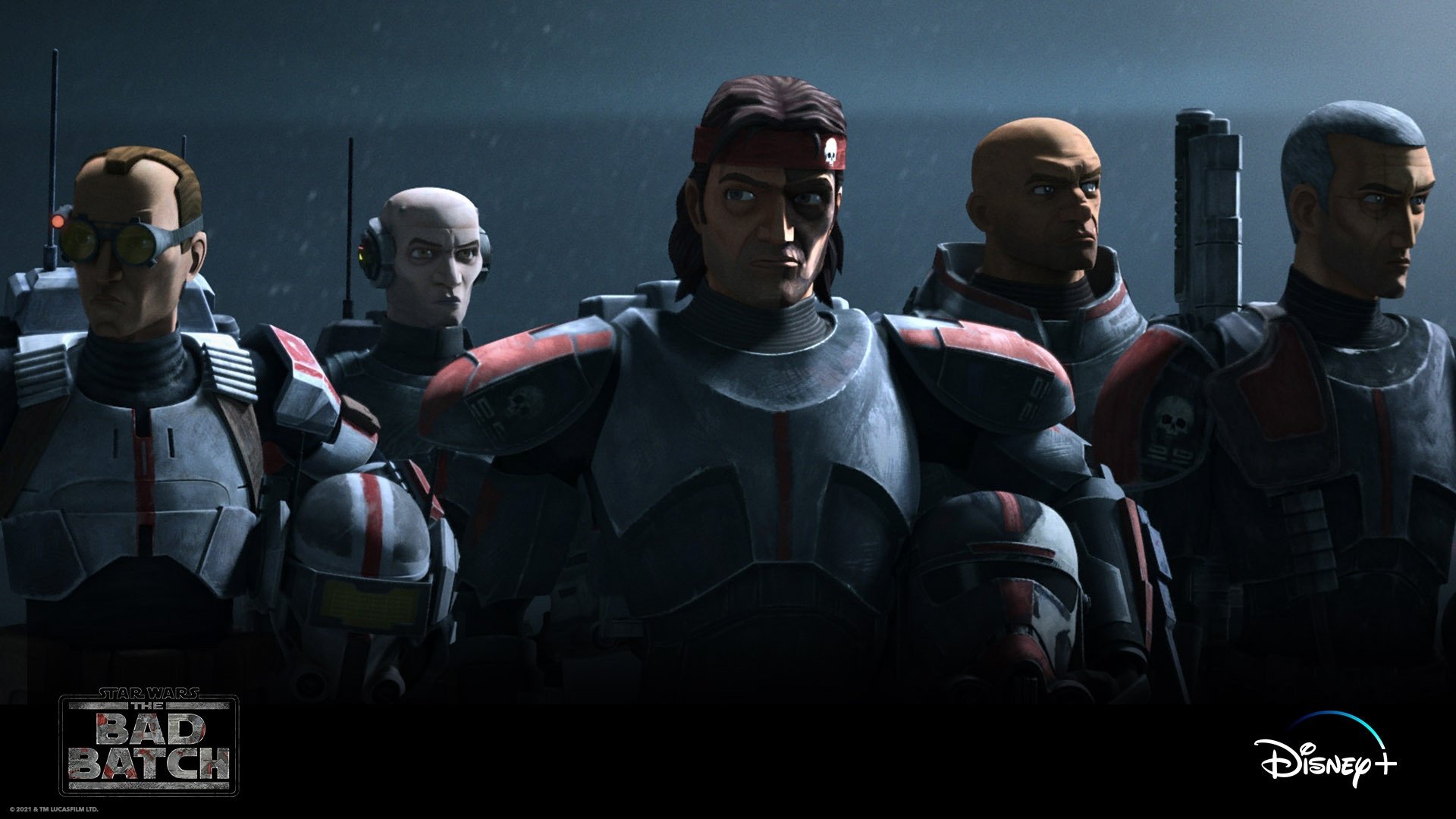 In May 2020, Clone Wars ended with a bang on Disney+. A highly anticipated conclusion from fans of the animated series launched in 2008 on Cartoon Network. A year later, Lucasfilm has not drawn a line on animation and is already preparing for the next generation. The platform will broadcast from April 4 The Bad Batch, a series by the creator of The Mandalorian and Clone Wars : Dave Filoni.
"She will tell how the Bad Batch squad – an elite troop of experimental clones, genetically different from those constituting the Republic's grand army – finds its marks in a galaxy undergoing transformation following the end of the Clone Wars. Bad Batch members have exceptional skills that make them formidable soldiers. As the post-war era dawns, they will have to accomplish daring missions while striving to give new meaning to their lives. "
Directly located after Star Wars : The Clone Wars, the series is produced by Dave Filoni, Arthena Portillo (Star Wars Rebels), Carrie Beck (The Mandalorian), Brad Rau (Star Wars Resistanceand Jennifer Cobertt (NCIS: special surveys). They are also respectively in the direction and writing of the first season. On the vocal casting side, we will notably find Dee Bradley Baker (American Dad) et Ming-Na Wen (The Mandalorian). The actress will lend her voice to Fennec Shand, whom she already played in Jon Favreau's series.
A first episode of 70 minutes
Available from May 4, the series will be broadcast one episode per week. The first chapter should allow us to largely discover the intrigue that will take place since it will last about 70 minutes. For live-action series, you'll have to wait a little longer. The Book of Boba Fett should be released next December. For Obi-Wan Kenobi, the appointment is set for 2022 and the series will soon enter its filming phase. Disney has just unveiled the entire cast of his new production.
Subscribe to Disney + for € 8.99 per month or € 89.90 per year