News
Spotify launches its personalized playlists in France with Mon Daily
Newly landed in France, Spotify's Mon Daily now offers each user the opportunity to discover a personalized playlist on a daily basis, mixing music and news podcasts.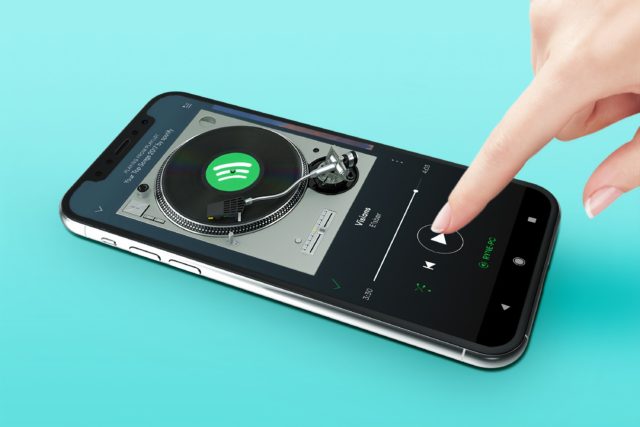 The leader in online music Spotify launched Tuesday in France, a new feature that already promises to delight its users. Called My Daily, the tool takes the form of a personalized playlist, mixing your favorite songs, a few discoveries selected by the algorithm, as well as a selection of news podcasts in French. In an official press release, the company explains that it wants to offer each user a moment "Designed for them", including "All you need to know about current events in podcasts, mixed with your favorite music".
Among the podcasts that will be available via My Daily, users will be able to find Le Monde, AFP, Brut, France Info, France Inter and Things to know. These are the very first partners announced by the platform, but they should be quickly joined by other players in the French press. Two podcasts will be launched exclusively for the occasion : World time (The world), who proposes "An exchange with a journalist from the editorial staff, for 20 minutes of insight into the current topic of the day or an in-depth return on an investigation", details the press release, and On the wire (AFP) "to capture most of the day's news in France and internationally in 3 to 6 minutes". Brut will offer to find his most striking video testimonials in a new audio format, also exclusive.
Regarding the musical titles that will make up My Daily, these will be updated throughout the day "Based on user listening so that they can both listen to their favorite songs but also discover others based on the songs and artists they listen to" specifies the platform.
Available in France and in several other countries (United States, Great Britain, Ireland, Germany and Australia) since Tuesday, Mon Daily reaffirms the desire of the world number 1 in streaming bet big on the podcast format.
Kungber Microphone USB,…
✔️ [Plug and Play] The PC microphone uses advanced digital USB audio technology …
✔️ [Performance Technique] USB condenser microphone with 16 Bits, 48 ​​kHz rate …
✔️ [Qualité Sonore Parfaite] Uses a cardioid sensing pattern with …
✔️ [Trépied Pliant Multifonctionnel] Professional double-layer pop filter with …