It's official, Xiaomi is launching its very first folding smartphone! Very close to Samsung's Galaxy Z Fold 2, the Mi Mix Fold boasts a much lower price in China and high-end features.
Clearly, Xiaomi had a lot to present to us. On March 29, the firm gave a long conference during which it lifted the veil on a number of products, including its variants of the Xiaomi Mi 11 or its home version Apple's aborted AirPower. In a second conference held on March 30, baptized « Part II », the firm has finally unveiled its long-awaited folding smartphone, the Mi Mix Fold, and it is extremely enticing!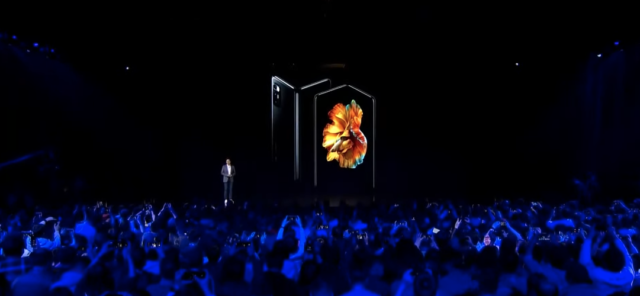 Xiaomi breaks prices once again
After unveiling many concepts in recent years, it's now official: Xiaomi is launching into the very small sector of folding smartphones with the Mi Mix Fold. And as the brand is used to, it arrives with a product much cheaper than its main competitors, the Galaxy Z Fold 2 from Samsung and the Huawei Mate X2. In China, the smartphone will be sold from 9,999 yuan, or just under 1,300 euros after conversion.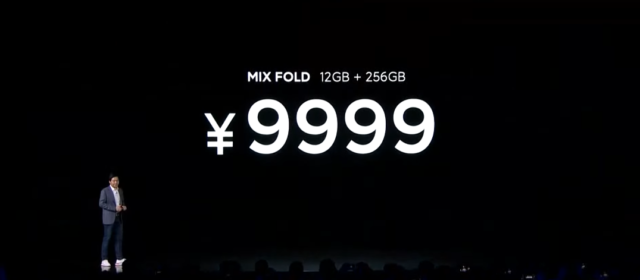 It is still very expensive, but we are talking about a folding smartphone, a device that is still very expensive to produce. Note that this is the price in China, and that the smartphone has not yet been announced in France. In addition, as is usual with Xiaomi, this smartphone could be the first in a long series of products to come, given that the range of Mi Mix is ​​known to be the first to receive new technologies and contenders for this range are usually sold quite expensive.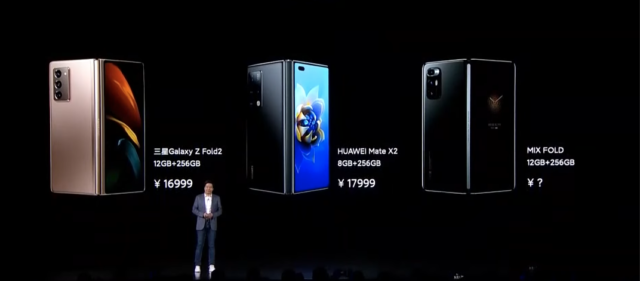 Very similar to the Galaxy Z Fold 2
Concretely, what does this Mi Mix Fold offer us? Physically, it's hard not to make the connection with Samsung's Galaxy Z Fold 2, even if there are still many differences. The Mi Mix Fold offers a 6.52-inch 90 Hz front panel in a very elongated format. As on the Samsung smartphone, it will mainly be used to display notifications, since the interest of the smartphone is inside. By opening its hinge – capable of withstanding a million folding / unfolding, according to the brand – we will discover a large 8.01-inch AMOLED WQHD + panel.
All this available space prompted Xiaomi to design a « mode PC », which can be activated if necessary, and which will allow the Mi Mix Fold to be used like a computer, with the possibility of displaying several windows next to each other.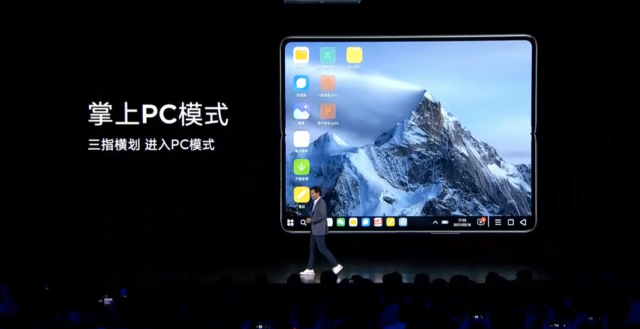 Inside, flagship requires, we will find the last high-end chip from Qualcomm, the Snapdragon 888, and the smartphone is powered by a massive 5020 mAh battery compatible with fast charging at 67W. In addition to benefiting from Qualcomm's premium SoC, Xiaomi incorporates a Surge C1 chip from its design to its Mi Mix Fold. This is primarily intended to process the images captured by the cameras.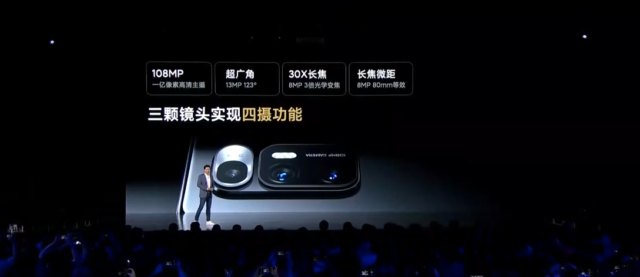 At the rear, there are three sensors, including a 108 MP sensor surmounted by a liquid lens of a new kind. We will also have a 13 MP (123 °) ultra wide-angle and an 8 MP telemacro. Nothing was mentioned about the front cameras, and we just discern a punch on the external screen, but nothing at all on the internal screen. It is unlikely that a camera will be placed under the flexible slab. Finally, we note the presence of four speakers, located on either side of the device and signed Harman / Kardon.
We are of course on the lookout for new information concerning the launch of this Xiaomi Mi Mix Fold in France and its price in our regions.
Xiaomi Mi 11 – Smartphone 256GB, 8GB RAM, Dual Sim, Horizon Blue
788.98
€

Please wait … We are looking for the price of this product on other sites