News
Niantic launches augmented reality game thanks to 5G
The creator of Pokémon GO has just launched a new augmented reality game powered by 5G.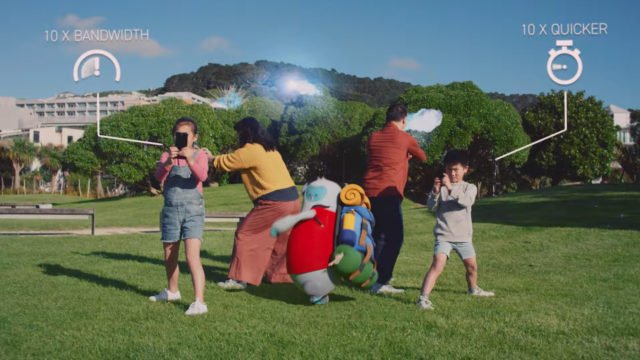 If you've never heard of Codename : Urban Legends, it's normal. The game imagined by Niantic was released just a few hours ago, and unlike Pokémon GO or to Harry Potter Wizards Unite, its objective is more to serve as a technological showcase for the development studio. With the help of Panet-Scale AR Alliance, Niantic has indeed imagined this new unprecedented experience as a demonstration of power to present the possibilities offered by 5G and augmented reality. In a statement, the company explains: "At Niantic, we are building a planet-wide AR platform for current and future generations of hardware, and the networks that power them like 5G and advanced mobile computing (…). Together, we are working on persistent shared AR experiences that create new ways for people to interact and play together in the real world ".
5G, the future of video games?
Thanks to the ultra-low latencies made possible by the 5G, Niantic hopes to make Codename : Urban Legends one of the pioneers of the new generation video game. The idea of ​​the development studio is still unclear, but the latter is already talking about the possibility of "Manage AR content at scale", supporting up to 10 times more players simultaneously thanks to new mobile connection standards. Thanks to the new possibilities offered by 5G networks, but also to hardware improvements in the smartphone market, Niantic hopes allow AR to democratize with players, without draining their battery after an hour of use. A project to say the least promising, at a time when the studio is already working on its own augmented reality glasses prototype.
PoKéMoN Clip 'N' Go Eevee…
Take your 2 inch Pokemon character anywhere! Hang it on your belt …
2021 is the year of the Pokémon with its 25th anniversary and many new toys …
A great gift for Pokémon fans – your favorite Pokémon character will …
Eevee is the game's mascot and the starter Pokémon in Pokémon: Let's Go, Eevee!