News
The Fiat 500 is available in a connected series "Hey Google"
Offered on the 500 range models, this new connected series was designed in partnership with Google, and now allows the driver to interact with the California giant's voice assistant.
A few days ago, Fiat launched its new generation of Fiat 500, 100% electric. In addition to its ecological turn, the Italian manufacturer also continues to bet on one of its best-sellers, sold more than 3.5 million copies since 2007. The 500 range, already including a crossover (the 500X) and a family vehicle (the 500L) is now enriched with a brand new special series called "Hey Google", and designed in partnership with the web giant.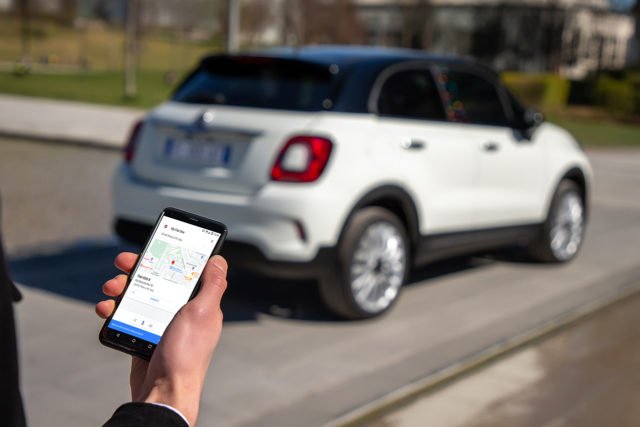 This is obviously not the first time that an automobile manufacturer has collaborated with a big name in tech to improve the user experience of its customers. However, this new series is an exception, since in addition to bringing Google technology on board, it sports the colors of GAFAM even on its body. The Fiat 500, 500X and 500L stamped "Hey Google" are indeed distinguished by their black and white color, as well as their specific badges. Inside the vehicles, the seats are also decorated in Google's colors. Unsurprisingly, the manufacturer's Uconnect infotainment touchscreen also displays Google's visual identity.
Google Assistant built-in
Beyond its finally quite discreet look, the new Fiat 500 "Hey Google" especially have the merit of integrating the vocal assistant of the Californian giant. The user can thus interact with their car from a Google Nest Hub (offered as a welcome gift to buyers of a car from the range), or directly from their smartphones. You just have to ask Google Assistant to locate your Fiat 500, to check the tire pressure or the fuel level for the latter to answer you. It will also be possible to lock the car remotely, and to receive alerts in the event of an intrusion.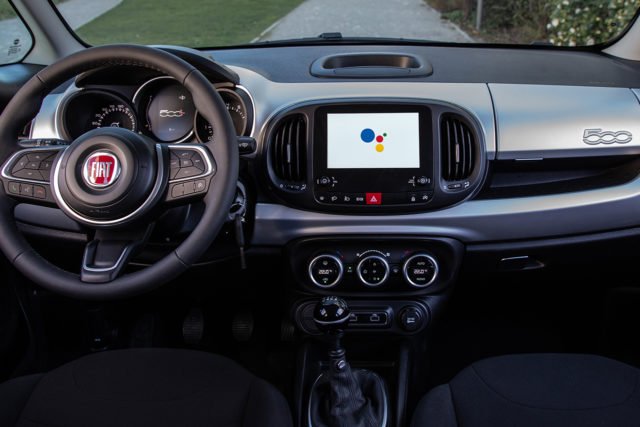 Marketed in Europe, France and several other countries, the Fiat 500 "Hey Google" has not yet unveiled. no launch date, nor official price.
Google Assistant Vocal Nest…
Google Assistant Vocal Nest Hub Galet. Computer science. Google brand. With the Google Assistant …
Made in China
Item packaging dimensions: 6.73 x 17.85 x 11.8 cm
Quantity of items: 1