News
these Xbox 360 games come to life in the cloud
Xbox Game Pass Ultimate subscribers can now take a trip down memory lane and dive back into Xbox classics while rediscovering them on mobile with backward compatibility brought to the cloud.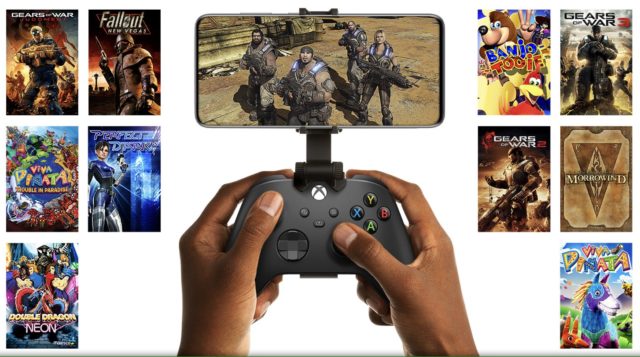 Microsoft has just announced a news that should make Xbox fans happy forever. Some titles from the older console generation, the Xbox 360, are now playable from the xCloud for subscribers to Xbox Game Pass Ultimate, but not only since some titles from the very first Xbox are also available. A total of 16 games are currently backward compatible and can therefore be played on mobiles or other cloud-supported media. It is :
Banjo-Kazooie
Banjo-Tooie
Double Dragon Neon
Fable II
Fallout: New Vegas
Gears of War 2
Gears of War 3
Gears of War: Judgment
Jetpac Refuelled
Kameo
Perfect Dark
Perfect Dark Zero
The Elder Scrolls III: Morrowind
The Elder Scrolls IV: Oblivion
Long live Piñata
Viva Piñata: TIP
Reverse path for Sony
If Microsoft tries to fuel its backward compatibility program, it looks like Sony wants to put the past behind and focus on the future. Indeed, the company has decided to act closing of its PlayStation Store on some of its consoles, namely the PlayStation 3, the PS Vita and the PSP. So it's two completely opposite views on retrogaming and backward compatibility that the two rival companies are showing us. As a reminder, Xbox Game Pass Ultimate is available at a price of 12.99 euros per month and includes the Xbox Live Gold subscription.