News
Microsoft to equip the US military with augmented reality headsets
Microsoft announces a ten-year contract with the US military. Estimated at nearly $ 22 billion, it aims to equip soldiers with augmented reality headsets. More than 120,000 helmets are expected to ship to the United States.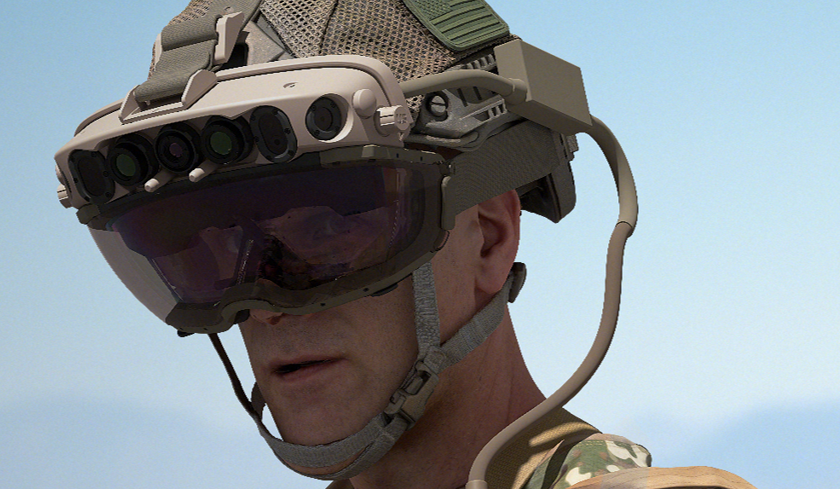 Will augmented reality be the sinews of war in the future? At least that is what the US military is considering, which has just signed a large-scale partnership with Microsoft. On its blog, the company based in Redmound announces that it will provide no less than 120,000 augmented reality headsets to US soldiers over the next ten years. This contract, estimated at $ 21.8 billion, was won in 2018 by the firm following a call for tenders.
These helmets, which use technology HoloLens should allow to offer soldiers "Better situational awareness, enabling information sharing and decision making in a variety of scenarios" announces one of the technical managers of the company in a press release. The products will be powered by Microsoft Azure cloud services and are expected to help soldiers be more efficient and secure in their various missions. They were designed in close collaboration with the US military to best meet their needs. The helmets should display in real time the information necessary for the execution of a mission, and help them to evolve in a mined ground for example. They can also make it possible to locate potential targets from a distance in order to neutralize them more easily.
Improving technology for the general public
While not intended for commercialization, these new augmented reality headsets give the opportunity for Microsoft to improve its technologies. With this substantial budget, the firm could therefore design its next helmets of its kind, this time intended for commercialization on a larger scale. This could allow the company to develop its mixed reality technology, which will offer the possibility of communicating at a distance using holograms.