Apple
Offline maps: With these navigation apps you can get to your destination even without internet
THE BEST APPS FOR ANDROID, IPHONE AND IPAD
Navi apps with offline maps are not only useful on vacation, but also in remote regions, forests and more. We show you the best map services that can get you to your destination even without an internet connection.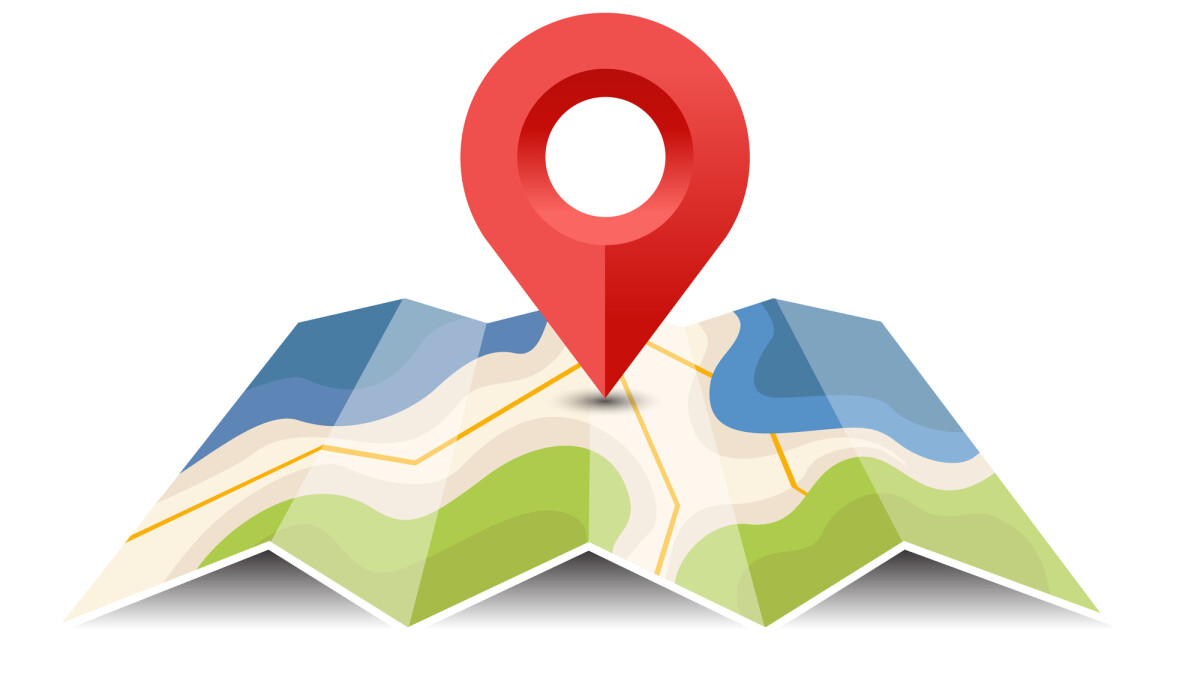 Of Google Maps and the maps app from Apple, we are used to the fact that good navigation does not have to cost anything. Both free apps, however, have an online compulsion, because the search for places and navigation does not work without an Internet connection. Google Maps now also offers an offline mode with which you can save small map sections and use them without an Internet connection. But that's not the end of the story.
The 5 best navigation apps of 2020: For Android and iOS

Google Maps not only navigates you to your desired destination for free, but also shows you where the traffic is rolling and where it is stalling. Blocked roads and the length of a delay on the route are also displayed.
If you want to use the navigation without a mobile internet connection, you have to switch to free alternatives. Depending on the provider, the free offline map apps have a different range of functions.
From the digital atlas to looking up the streets of a city to voice-guided navigation for pedestrians and drivers as well as local public transport, almost anything is possible. Also the display of Speed ​​cameras and traffic disruptions are possible offline. All applications offer worldwide map material for download.
Offline navigation saves mobile data volume

Navigation with the Smartphone not only loads your battery, but also sucks a lot of data via the mobile internet connection. Since the mobile data volume is usually limited at a reasonable speed, it is important to limit the data consumption.
In order to reduce the traffic, map apps with offline map material are recommended. You use these applications on the go without an internet connection. You simply download the required map material before your trip via WLAN and save it on your smartphone.
We compared four popular free apps for Android and iOS and in this article we will tell you what the navigation apps can do and where there are still deficits.
Here WeGo for Android and iOS

Here WeGo

Here WeGo is a free mobile navigation solution. The app includes a route planner, offline navigation and lane assistant for over 100 countries.
In terms of functions, Here WeGo is probably one of the best free apps with offline maps. You have the choice whether you use the map app online or offline. With an internet connection you can use the very interesting live functions of Here WeGo.
This includes displaying the traffic situation or local public transport departures in supported cities. For example, Here WeGo in Hamburg shows current subway departure times. Detailed information on sights is also only displayed online.
Here WeGo can really score points in offline mode. You can download unlimited maps as long as you still have space on your smartphone or iPhone. To do this, you use the navigation in offline mode with voice prompts and the display of the maximum permitted speed.
An added value is that Here WeGo shows you the route by car, public transport or on foot. In selected cities you will find buildings of sights as 3D objects and you can view them from all sides. Overall, the offline functions leave little to be desired and make the app particularly interesting for stays abroad, where the mobile data volume is limited.
Pro
Against
+ high quality navigation with voice announcements offline and online
– POIs could be displayed more extensively offline
+ Download any number of maps and regions
– Offline search does not support attractions
+ Integration of local public transport
+ extensive settings for route calculation
+ Tempowarnungen
+ manual offline switch
Here WeGo Pro/Contra
CityMaps2Go offline maps for Android and iOS

With CityMaps2Go offline maps you get a kind of digital atlas with detailed information about the POIs like in a travel guide. (Source: Screenshot / Google Play)
CityMaps2Go offline maps

If it's time to go on holiday again soon, try out the CityMaps2Go app. So you have travel guides and offline maps in one software.
With City Maps 2Go offline maps you get a digital atlas on your smartphone or tablet. The app offers integrated Wikipedia articles that give you comprehensive information about interesting places and sights. You can use the simple search to find Tourist Attractions, Restaurants, Hotels and other places with no problem. You can save these locations in your lists if necessary and plan your travel route. You add your own pins to the map.
However, you cannot navigate with City Maps 2Go offline maps. Thanks to the GPS location, you will also be shown on the map in offline mode. But here's the problem: In the free version, you only get two maps as a free download. And the app lives up to its name. Because you cannot, as is usual in other applications, load entire countries.
Regions are the largest unit that City Maps 2Go has to offer in terms of offline maps. So if you are planning a longer trip through several countries, you should activate the premium version via in-app purchase for a double-digit amount. This rather cumbersome path and the lack of navigation mean that the app is more useful as an on-site atlas if you have already reached your destination and want to find interesting places.
| Pro | Against |
| --- | --- |
| + Wikipedia article on POIs | – no navigation |
| | – only two cards in the free version |
| | – very small units (regions) as download |
City Maps 2Go Pro/Contra
MAPS.ME offline maps & routes for Android and iOS

With the free MAPS.ME offline map & routes app, you can load offline maps as required. These are available for download free of charge for all countries and regions. The smallest units in Germany are federal states. Here you would have to download 16 maps to cover the whole country. You can also get smaller countries with a single download.
Use the search function to display sights, public toilets, parking lots and other interesting places in your area. You can also find specific addresses via the app. If you have found a point that interests you, let yourself be guided there via the navigation function.
The search and navigation also work wonderfully in offline mode. You can export routes, self-set pins on the map and routes, for example via email as a KMZ file. In addition to navigating by car, footpaths are also displayed for shorter distances.
Pro
Against
+ Navigation also available in offline mode
– Partial translation errors
+ Navigation available on foot
– Advertising
+ unlimited download of the maps
MAPS.ME Pro / Contra
Sygic – Offline Maps & Navigation for Android and iOS

Sygic – Offline Maps & Navigation

The navigation app Sygic – Offline Maps & Navigation can be used without an internet connection. It is also extensive and has useful extras ready.
Sygic – Offline Maps & Navigation is a good alternative to Google Maps and its counterpart Maps from Apple. The map app can be tested free of charge for seven days on iOS and Android. After the trial period, you can continue to use the basic functions or consider upgrading to the paid full version.
The app brings road maps to the most important European countries. The data is saved directly on the smartphone. This means that no internet connection is required for use. The app's maps are also updated several times a year free of charge.
In terms of functions, Sygic – Offline Maps & Navigation has a lot to offer. You calculate a route either for the journey by car or alternatively for pedestrians. The latter is particularly interesting within cities or when hiking. Other useful extras are the display of petrol prices, traffic jam warnings and parking spaces as well as playing music via the app.
The dynamic lane assistant from Sygic always steers you in the right lane, even at complex intersections. You are also able to use the Dashcam function Automatically record the road ahead in case of an accident.
Pro
Against
+ High quality navigation with voice announcements offline and online
– Restricted after the trial period
+ High range of functions
– no integration of local public transport
+ Display of speed cameras, fuel prices, traffic jam warnings and parking spaces
+ Dynamic lane assistant
+ Usable free of charge for seven days
+ Many additional features such as a dash cam function
GPS Navigation, Maps & Traffic – Scout Pro/Contra
You can use all of the map apps presented for free and without an internet connection. On Street View you have to do without, however. We'll show you how to do it Turns Street View on in Google Maps on your smartphone or iPhone. You can also find it in our download section Route planner and map services further alternatives with voice-guided navigation and offline maps.
Do you prefer to use Google Maps and want to save maps there offline? This is possible if you can do without the search function and navigation in offline mode. On Netzwelt you will find instructions for the Use of offline maps with your Android smartphone and the iPhone or iPad. If you travel a lot by bike, we will also show you five navigation apps for cyclists.
" Tip: The best VPN providers for more security and data protection