The Japanese firm gives us an appointment on April 14 from 9:30 am to discover its new range of Sony Xperia.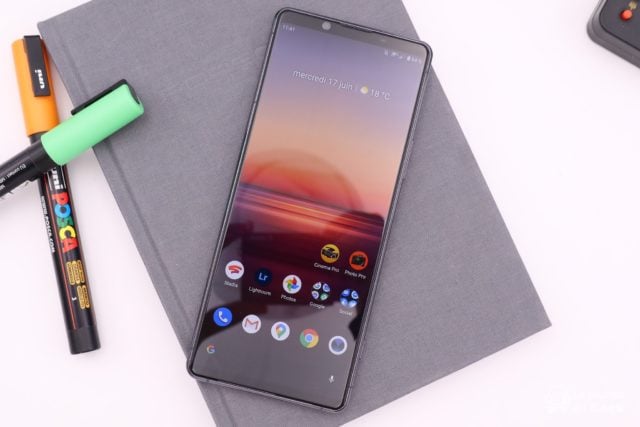 Unlike LG, which could desert the smartphone market for good in the next few days, Sony does not let go and announces a new event on April 14 to present its new smartphones. See you at 9:30 am, for an online event accessible to all!
See you on April 14 at 9:30 am on the YouTube channel #SonyXperia to find out what we have to tell you 😊 https://t.co/09ewO7WzB0 pic.twitter.com/cGYZpGdZmA

— Sony France (@SonyFrance) April 1, 2021
The manufacturer may be much more discreet about the smartphone sector than some of its competitors like Xiaomi or Oppo Currently, however, Sony Mobile still opts for an original proposal with its Xperia range. A priori, this new event could thus be devoted to the presentation of the future flagship of the brand, the Xperia 1 III, but also two other smartphones, the Xperia 5 III and the Xperia 10 III.
If the firm does not specifically mention any of these products, the various leaks around the most upscale of them allow us to draw a first portrait. The Xperia 1 III could thus be equipped with a 6.5-inch 4K OLED screen in 21: 9 format and with a refresh rate of 120 Hz. We should also find the Snapdragon 888, the latest high-end chip from Qualcomm. , coupled with 12 GB of RAM, 256 GB of storage and a massive 5,000 mAh battery. Finally, on the photo / video side, the Japanese firm could bet on a main sensor of 64 MP.
Rumors have however remained rather stingy on the other two expected models, the Xperia 5 III and the Xperia 10 III, the latter could look a lot like its predecessor, according to a leak at the beginning of the year. In any case, we will have the end of the story in less than two weeks. See you on April 14 from 9:30 am on the brand's YouTube channel to discover the new Sony Xperia range!
SONY Xperia 10 II – Android Smartphone – 6 "OLED 21: 9 screen – Triple sensor camera – Black
369.00
€

Please wait … We are looking for the price of this product on other sites