News
Grand Paris Express: cutting-edge technologies for the automatic metro network
The Grand Paris Express will integrate cutting-edge technologies that will centralize several of the functions essential to the management of this network of automatic subways around Paris.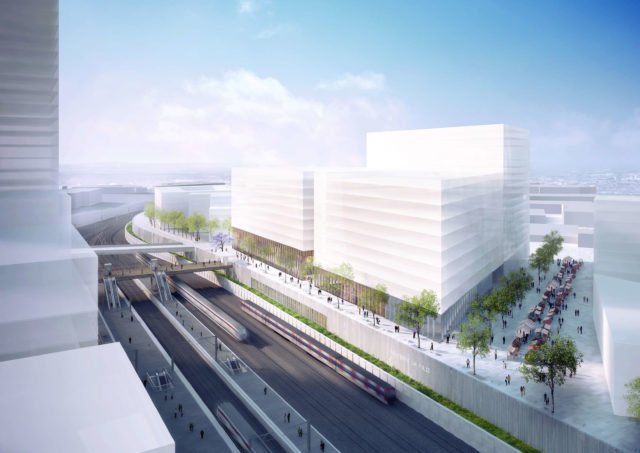 The construction of a whole new public transport network is an opportunity to use technologies that are more difficult to integrate into existing networks and sometimes poorly adapted. The Grand Paris Express will surround Paris with a belt of automatic subways: 200 km in all, the entry into service of which will run from 2024 to 2030.
Hundreds of surveillance cameras
Lines 15, 16 and 17 will be equipped with new technologies by Atos, which together with Axione and Siemens won the contract put into play by the Société du Grand Paris. These technologies, which will be centralized in a data center, will manage soundproofing, lighting, video surveillance, radio and even metro station ticketing.
All these systems that will communicate with each other should therefore be more reliable, whereas in older networks such as that of the RATP, many technical platforms supervised by several service providers coexist, which sometimes makes maintenance complicated. If Atos is the prime contractor for the project, Siemens is in charge of the video surveillance, which will have no less than 13,000 cameras for the three lines.
To give an idea, the number of cameras in the entire RER network is… 10,000. The Société du Grand Paris wanted its video surveillance network to benefit from redundancies in order to avoid breakdowns. We must also improve the coverage compared to what can be found in a traditional network.
The data collected by these cameras will be analyzed with artificial intelligence and machine learning techniques. They should help agents more easily identify suspicious packages, smoke, crowd movements which can cause passenger accidents. Attention, it is not a question of using these cameras for facial recognition, assure the promoters of the project.