The Mi Fan Festival begins today on eBay with discounts on almost all Xiaomi smartphones. Here is our selection of the best deals.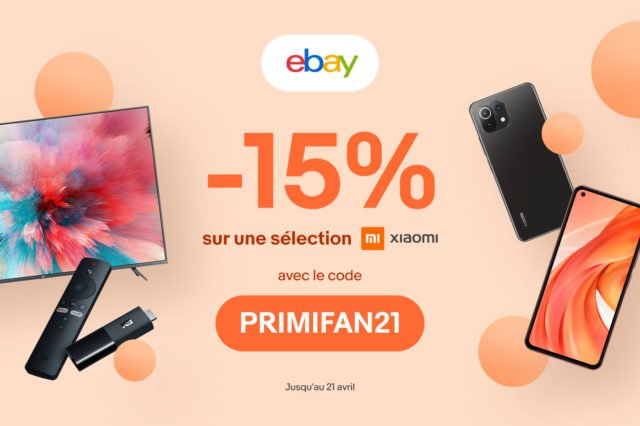 eBay, these are good deals all year round but from April 6 to April 21, the platform relaunches its Mi Fan Festival. 15 days of promotions on a selection of Xiaomi products, from smartphones to televisions and through accessories and even products from the "Xiaomi galaxy" including POCO, or even Roborock. We offer here a first selection of the best offers available in the category smartphones (and related items). We will then publish a selection for the brand's other products, particularly on image, sound and household appliances.
Before moving on to the selection, let's first recall the principle of the Mi Fan Festival at eBay. It lasts from April 6 to 21 and all the discounts we mention here are accessible with a promo code: PRIMIFAN21. Thanks to it you can enjoy a 15% discount of up to 50 euros on all eligible Xiaomi products sold on eBay. In this selection, we mention the offers that we think are the most relevant, but many more products are available at reduced prices. They are visible in this full list of Xiaomi promotions on eBay, as well as the page dedicated to ecosystem products (POCO, Roborock, etc.). Delivery is free.
As a reminder, all your purchases are covered by the eBay customer warranty. If your package has not been received or if it does not conform to the description, you will be refunded.
Find all the Xiaomi promotions of the Mi Fan Festival Find all the promotions of the Xiaomi ecosystem of the Mi Fan Festival
The best deals on Xiaomi smartphones
Now let's get to the heart of the matter. If you are already familiar with smartphones, here is our selection at a glance:
For details, it's below.
Xiaomi Redmi Note 10 at 152 euros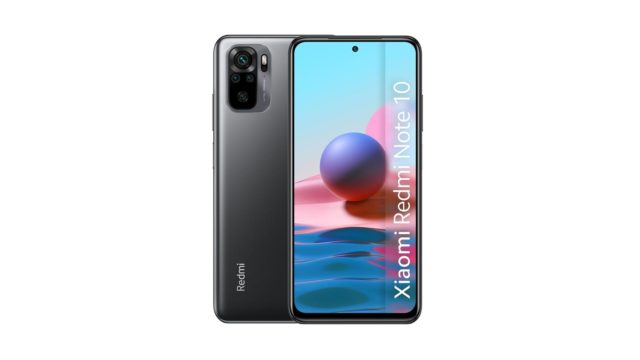 We start with a particularly interesting offer for those who want a versatile smartphone at a low price since the Redmi Note 10 offers the essentials for everyday use at a very reasonable price, especially on sale for 169 euros only for this 64 GB version. The smartphone offers a 6.43-inch Full HD + AMOLED screen, comfortable for viewing for viewing content while remaining more or less compact. It also has a quadruple photo sensor on the back, the main one of which displays a definition of 48 megapixels (Mpx), sufficient for everyday shots and you will also find an ultra wide-angle sensor for landscapes. Thanks to its 5000 mAh battery it will hold a day's use without batting an eyelid and is compatible with 33W fast charging. The whole is powered by a Qualcomm Snapdragon 678 processor which provides already very respectable performance.
Find the Xiaomi Redmi Note 10 (64 GB) at 152 euros on eBay
If you need more storage, 128GB version is also on promotion, at 169 euros.
Find the Xiaomi Redmi Note 10 Pro at 169 euros on eBay
Xiaomi Mi 11 Lite at 228 euros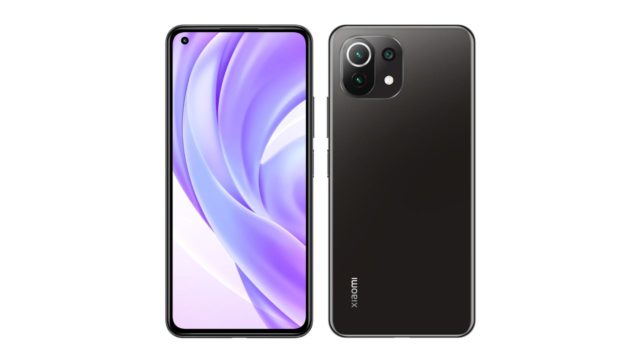 The youngest of the very recent Mi 11 family, the Mi 11 Lite obviously incorporates the excellent aesthetic guns of the Mi 11, but with less upscale features to be much more affordable. We find a 6.55-inch screen which, and this is quite remarkable for the price, uses AMOLED technology. You can enjoy the infinite contrasts associated with this type of tile. The photo part revolves around a main 64 megapixel sensor and you will also find an ultra wide-angle sensor in addition to a macro sensor. It is also powered by a Qualcomm processor with the Snapdragon 732G, a "gaming" oriented processor which is robust enough to play, including on 3D titles. A very solid set available for only 228 euros during this Mi Fan Festival the 128 GB version is also available for 254 euros this time.
Find the Xiaomi Mi 11 Lite (64 GB) at 228 euros on eBay Find the Xiaomi Mi 11 Lite (128 GB) at 254 euros on eBay
POCO x3 Pro 256 GB at 254 euros
The POCO X3 Pro relies a lot on its performance to convince since it is articulated around the SoC Qualcomm Snapdragon 86o with 8 GB of RAM and 128 GB of storage in this version. A muscular set that will allow you to play in 3D without any problem. This makes it the best value smartphone for gamers. They will also be able to enjoy a 6.67-inch LCD screen with a refresh rate of 120 Hz and to guarantee long hours of play, you can count on a battery of more than 5100 mAh. On the other hand, it is satisfied with the main sensor of 48 Mpx for the photo. He is available at 254 euros.
Find the POCO X3 Pro (256 GB) at 254 euros on eBay
POCO X3 128 GB at 194 euros
No need for as much power, then the Poco X3 will be a better choice and little by little in this configuration with 6 GB of RAM and 128 of storage in promotion at only 194 euros. Lower price which justifies the use of a less powerful chip with a Snapdragon 732G. Less efficient, but still solid and able to withstand all the everyday uses … and even a little more. The screen measures 6.67 inches, but unlike the Redmi Note 10 Pro mentioned above, it uses LCD technology and not AMOLED. For the rest, we keep a nice battery and a main sensor of 48 Mpx. Like its big brother, it is therefore the right choice for maximum performance at the best price.
Find the POCO X3 (128 GB) at 194 euros on eBay
Xiaomi Mi Band 5 at 27.99 euros
The beautiful days are back, it's time to (re) get into sport. The connected bracelet, Mi Band 5 very complete, will be your ideal ally for the season. It is able to follow 11 different sports activities, including running of course, but also swimming since it is certified waterproof up to 5 ATM. Its 1.1 screen allows you to comfortably read your notifications and statistics, including your heart rate. Its 125 mAh battery can last a fortnight without recharging it. All that for only 27.99 euros during this Mi Fan Festival.
Find the Xiaomi Mi Band 5 at 27.99 euros on eBay
Xiaomi Mi Watch at 84.15 euros
If you are more of a watch, the very nice Mi Watch, with its 1.39-inch OLED screen (with Alway-on function) this time and its GPS and measurement of the oxygen level in the blood, in addition to the traditional heart rate monitor and also in promotion, at 84.15 euros. She is able to track and recognize a plethora of activities and has dozens of workout routines. It doesn't matter what sport you play, so you should find something to follow. When you are not working out, the Mi Watch will also analyze your sleep or stress level.
Find the Xiaomi Mi Watch at 84.15 euros on eBay
The eBay customer guarantee: your purchases protected
It is rare, but it can happen, the packages may go astray or not as described. With eBay customer warranty, you can buy in peace, it covers all your purchases made on the platform. If you do not receive your package or the product does not comply, your purchase will be refunded to you by eBay, regardless of how you paid, credit card, PayPal or any other payment method accepted by the platform.
The procedure is simple and takes place in three stages. You must first contact the seller. To do this, you need to go to your purchase history and select the unfulfilled order. Click on "Other actions" then "Contact seller". You have 30 days from the estimated delivery date to do so. If the issue is not resolved by the seller within three days, you can ask eBay to step in to get your refund quickly. You will be contacted within 48 hours. After verification, eBay will ensure that you are refunded.
This article is sponsored by eBay. It was produced in partnership by a dedicated team, independent from the editorial staff of Journal du Geek.