News
[Sélection] 7 single-player board games to discover during confinement
Are you waiting for the end of sanitary measures to be able to find your friends around a good board game? In the meantime, here are some titles designed for solo mode, to discover absolutely to occupy your long confined evenings.
Containment is here again, and if you can't get together with your friends around a gaming table, would you like to be able to engage in a single player game worthy of the name? Here are seven great options to keep your April evenings a bit too long.
Hostage Negotiator
Created by AJ Porfirio, illustrated by Kristi Harmon, released March 30, 2021
1 player (14 years old and over), 30 min, edited by Don't panic games – € 23.85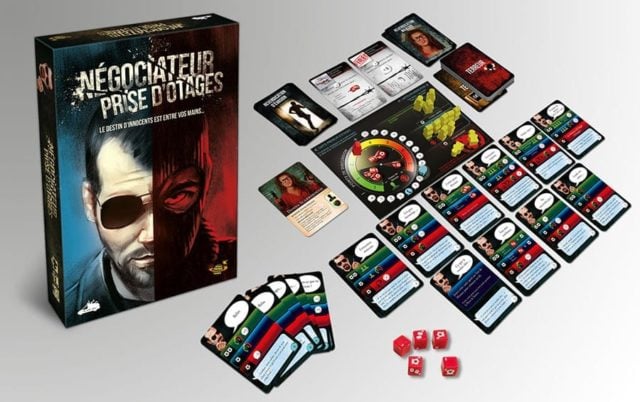 Small, fast and resolutely successful, this is the concept of Hostage Negotiator. In less than half an hour, the exclusively solo game puts you in the role of a negotiator in full intervention in front of a madman. The objective, to allow as many hostages as possible to escape alive, while capturing the assailant. A mini multiple-choice role-playing game, in which each decision is important to lead you (or not) to victory. This is rarely the case with this type of game, Hostage Negotiator benefits from a very good replayability, which was worth highlighting. We also particularly appreciate its low price, and its four extensions (€ 6.90 each), which extend the pleasure through new adventures.
Discover Hostage-taking negotiator at € 23.85
Spirit Island
Created by Eric Reuss, illustrated by Cari Corene, released on April 18, 2017
From 1 to 4 players (12 years old and over), 120 min, edited by Intrafin Games – € 71.95
Despite its rather exorbitant price (!), Spirit Island is a staple of the genre. Not only because it is very beautiful and very poetic, but also because it is an excellent game, both in solo and in cooperative mode. In contention for the 2019 Cannes Aces of Gold, the game skilfully oscillates between deckbuilding and strategy, to immerse you in the heart of a lush island, where the spirits of nature must fight the invaders while protecting the local Dahans. The replayability is enormous in solo as with several, the material neat (special mention for the small wooden huts and the illustrations of Cari Corene). And for those who don't really want to spend 80 € in a (very beautiful) board game, a dematerialized version is also available on Steam for € 20.99. It's less pretty, but the gameplay remains the same.
Discover Spirit Island at € 71.95
Sherlock Holmes Detective Council
Created by Suzanne Goldberg, Gary Grady and Jérôme Ropert, released on October 15, 2016
From 1 to 8 players (12 years old and over), 120 min, edited by Space Cowboys – € 44.09
Have you always dreamed of slipping into the shoes of Sherlock Holmes? In this awe-inspiring investigative game series from Space Cowboys, you will have to solve all the more complex cases than the others, from the mystery of Jack the Ripper to the murders of the Thames. Four boxes are already available in French, and invite you to play the detectives in several investigations, including some playable in campaign mode. To complete your investigation, you will need to carefully study the map of London, consult the newspapers and search the directory for clues. The material is magnificent, and the surveys frankly well thought out. Regarding replayability, it is unfortunately almost zero. But the experience is a real success, and well worth the money invested. And if you are more into modern surveys, with database searches and DNA analyzes, we also recommend the excellent Detective edited by Iello, and playable from 1 to 5 players.
Discover Sherlock Holmes Detective-advice at € 44.09
Palm Island
Created and illustrated by Jon Mietling, released in 2018
From 1 to 2 players (12 years old and over), 15 min, edited by Nuts Publishing – € 11.99
Are you the type who wants to play everywhere and all the time? Palm Island is surely one of the best options available to you. The game comes in the form of a simple deck of cards, and it has the undeniable advantage of being able to be played directly in the hand. No need for a table or a support, you can start a game anywhere, in the metro, in the car (as long as you don't drive of course), or comfortably installed on your sofa. In terms of gameplay, the game does not revolutionize the genre, since it will ask you to accumulate resources and then exchange them for advantages and other victory points. Without being the discovery of the year, Palm Island will allow you to have a great time.
Discover Palm Island at € 11.99
Welcome
Created by Benoit Turpin, illustrated by Anne Heidsieck, released in February 2018
From 1 to 50+ players (10 years old and over), 30 min, edited by Blue Cocker – € 19.50
Followers of roll and write, you probably did not miss out on the excellent Welcome. Released in 2018, the Toulouse game is a real success. No wonder then that he has already been entitled to three extensions, a cross-over with The little death by Davy Mourier, and a sequel. In addition to being able to be played remotely without too much difficulty, the game also has a very good single player mode, with adapted rules and always as much interest. And like many other games in this selection, it is also available in dematerialized form on the website of Board Game Arena.
Aeon's End
Created by Kevin Riley, illustrated by Scott Hartman, released in 2018
From 1 to 4 players (14 years old and over), 1h, edited by Matagot, € 44.90
In Aeon's End, you are the survivor of an occult invasion. Refuge in the underground city of Gravehold, your mission will be to fight the monsters which threaten humanity, while managing to survive long enough to carry out your expeditions. Based on a system of deckbuilding classic, Aeon's End introduced with him some really innovative mechanics, such as variable turn order and attack planning. A real good game with unlimited replayability, which offers several additional extensions.
Discover Aeon's End at € 44.90
Too many Bones
Created by Adam Carlson and Josh Carlson, released in November 2016
From 1 to 4 players (12 years old and over), 2 hours, edited by Chip Theory Games, € 123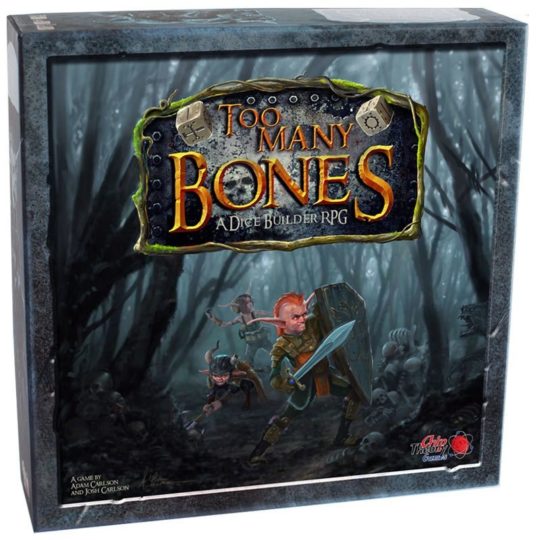 Compared to most of the games presented in this selection, Too Many Bones is an exception. First, by its price, which exceeds the symbolic bar of 100 € (and which can go much higher if we invest in the various extensions of the game). Then by the fact that it is to this day only available in english, and that it is largely based on narrative scenarios requiring a good understanding of Shakespeare's language. Finally, because this is a real tabletop RPG, with dice rolls and multiple choices that will influence your trip. To be reserved for expert players, Too Many Bones is a real success in the world of RPG board game, playable both solo and with several to four.