News
this chef recreates dishes from the game in real life
The dishes presented by the chef are not only very similar but also very appetizing. You can now cook them yourself since he attaches the full recipe of the dish to his video.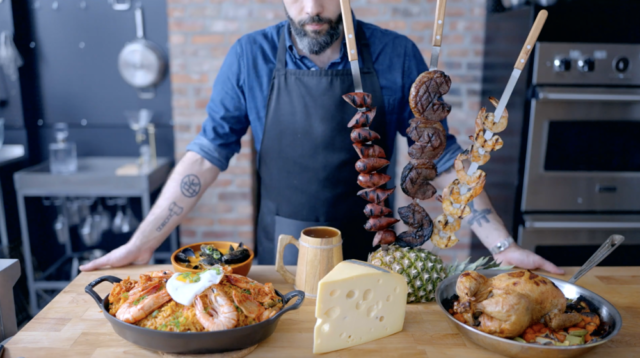 Chef Andrew Rea, behind the culinary Youtube channel Babish Culinary Universe, has decided to recreate the dishes of a legendary video game franchise on the occasion of the release of the latest opus to date. These are the dishes from the Monster Hunter series that the chef decided to cook in real life, recreating the chef's platter from Monster Hunter World, game released in 2018 for PlayStation 4, Xbox One, and PC.
On the menu, we have Tepache, a drink with pineapple and spices, a roast chicken, shrimp skewers, Picanha beef and sausages with beef and pork fat, and as an accompaniment to vegetables and a revisited paella. . In addition to recreating the delicious dishes of the game, Andrew Rea gives all the explanations as well as all the ingredients necessary for the realization of the dishes and drinks at home. So there are no more excuses to try them at home!
It should be remembered that in France, we also have a chef offering creations inspired by video games, films or series on his Youtube channel. This is Thibaud Villanova, who manages the Gastronogeek chain. He also publishes books with his recipes, the latest of which is Gastronogeek 2 The Return.
As a reminder, the last game Monster Hunter Rise was released on March 26 and is already enjoying great success. The game is available on Switch.