News
watch out for this new scam that seeks to steal your account
A new scam is raging on WhatsApp. Rather elaborate, it seeks to steal your personal account, which will then be used to spread the scam to your contacts.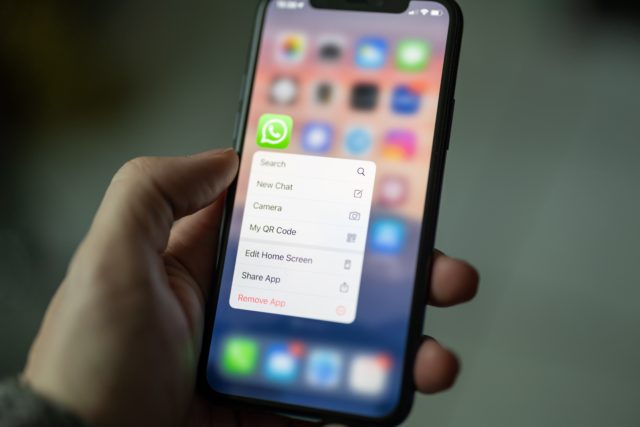 After having been the place of diffusion of a malware Seeking to undermine the security of your Android smartphone, WhatsApp is under a new threat. A rather elaborate scam is currently gaining ground, and this one seeks to hack your WhatsApp account.
This scam involves several steps. The first is a simple SMS alert coming from WhatsApp and providing you with a login code, as you can regularly receive with two-factor authentication. Immediately after receiving this SMS, one of your WhatsApp contacts will then send you a message telling you "Hello, sorry I sent you a 6 digit code by SMS by mistake, can you forward it to me please?" It's urgent. " But if this contact sends you a message like this, don't give in: he has been hacked. By providing him with the code received by SMS, you can say goodbye to your WhatsApp account. Hackers will probably use it later to send this type of message to your contacts, who will in turn receive an alert SMS.
🚨How this WhatsApp scam works
1. You get text
2. Then a WhatsApp message from a friend asks you for the code. DO NOT SEND

Your friend's WhatsApp has been hacked – now you're the target!
If you share the code, the scammers will hack yours too.

Sign up for free scam alerts⬇️

— Which? (@WhichUK) April 1, 2021
By its principle, this scam is spreading like wildfire among users of WhatsApp. If you ever come across a similar scenario, now you will know how to avoid the worst. If in doubt, remember to activate two-factor authentication on your WhatsApp account (and all your other accounts where possible), in order to limit the impact of this type of scam. If a contact sends you a message with a specific request, make sure it's them before providing them with sensitive information, such as trying to reach them through another messaging service.
Promo
Kaspersky Anti-Virus 2021 | 1 Device | 1 Year | PC | Activation code – send by email
29.90 € 15.90 €
Please wait … We are looking for the price of this product on other sites