News
[Bon Plan] Zack Snyder's Justice League 4K UHD Blu-ray available under $ 20
Currently available for digital purchase and rental on all VOD platforms, the feature film from the DC universe, the famous Zack Snyder's Justice League is coming on DVD and Blu-Ray!
The film Zack Snyder's Justice League which is more than 4 hours will be available on June 9 on DVD, Blu-Ray and Steelbook Collector! You can pre-order it today in its 4K UHD version for only 19.99 euros at Cultura !
Pre-order it at the best price at Cultura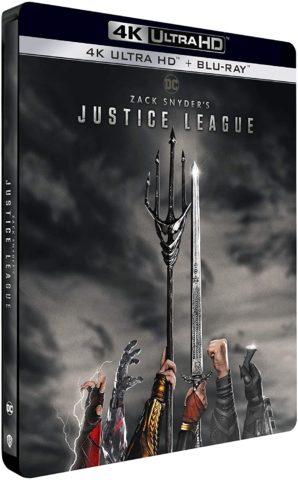 In Zack Snyder's Justice League, Bruce Wayne (Ben Affleck), determined to make sure Superman's (Henry Cavill) sacrifice was not in vain, teams up with Diana Prince (Gal Gadot) to recruit a meta squad -humans destined to protect the planet from an apocalyptic threat. But the mission turns out to be more difficult than Bruce imagined, because each of the superheroes who come as reinforcements must first overcome their inner demons before allying themselves with the others and thus forming an unprecedented league of heroes. Now united, Batman (Affleck), Wonder Woman (Gal Gadot), Aquaman (Jason Momoa), Cyborg (Ray Fisher) and The Flash (Ezra Miller) will attempt to protect the world from the onslaught of Steppenwolf, DeSaad and Darkseid. Even if it may already be too late …
The screenplay for Zack Snyder's Justice League is by Chris Terrio, based on an original story by Chris Terrio, Zack Snyder and Will Beall, based on the DC characters (Superman was created by Jerry Siegel and Joe Shuster). The film is produced by Charles Roven and Deborah Snyder, while executive production is provided by Christopher Nolan, Emma Thomas, Wesley Coller, Jim Rowe, Curtis Kanemoto, Chris Terrio and Ben Affleck.