Xiaomi
eBay cracker: This popular cell phone is available for a short time for less than 100 euros
BARGAIN
There is currently a large Xiaomi campaign on eBay with high discounts on various products from the manufacturer. You can secure a popular mobile phone model at a particularly affordable price.
At eBay is currently running a big Xiaomi action, within which you can save a lot. A highlight is the Redmi 9 – the mobile phone is already very cheap, thanks to the coupon code "BUMPER STROKE"but even more affordable. Until April 21st, you can secure your smartphone for just under 90 euros.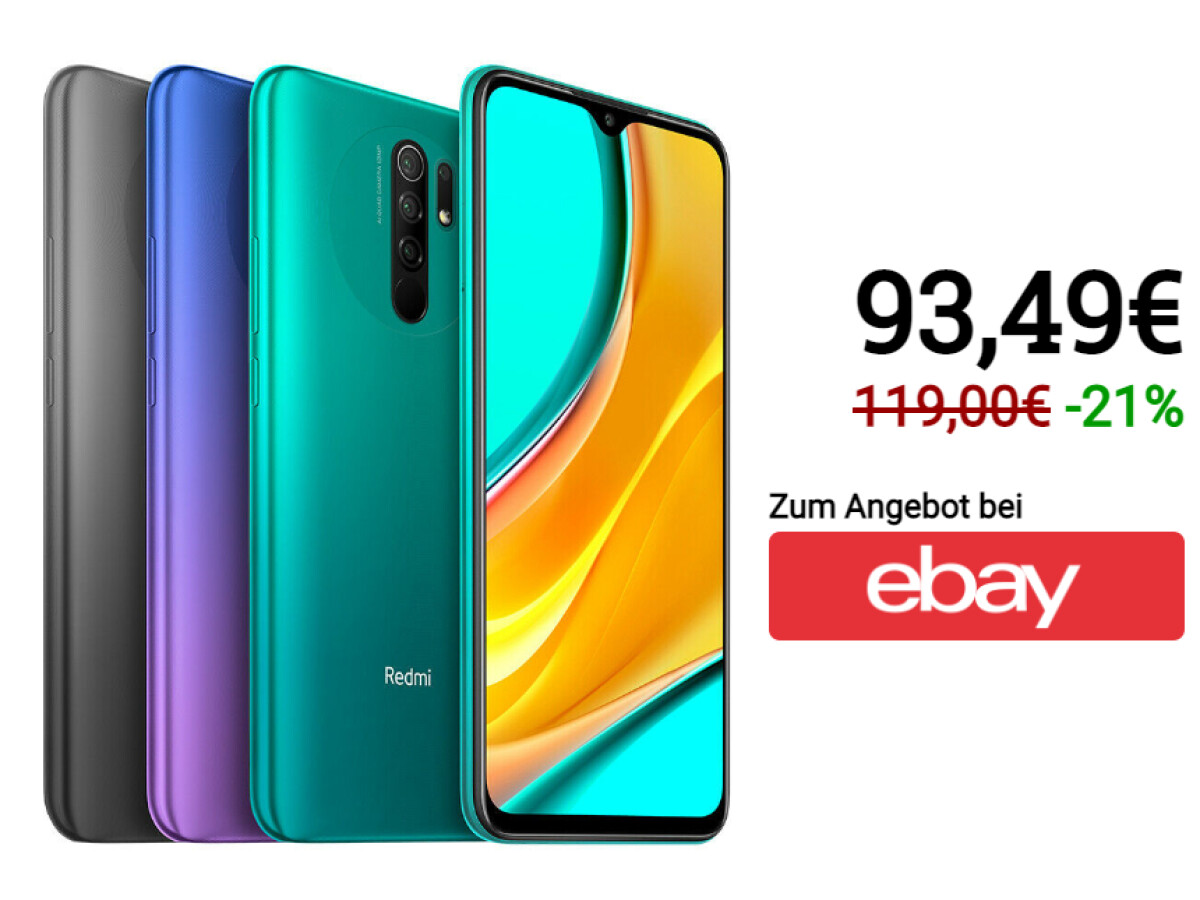 Xiaomi Redmi 9 – 32 gigabytes of memory

32 gigabytes of main memory – three gigabytes of RAM

Quad camera with 13 megapixel wide-angle lens

Mediatek Helio G80 processor
You can buy the Xiaomi Redmi 9 with 32 gigabytes of memory on eBay for only 93.49 euros if you use the coupon code "PAUKENSCHLAG". Other dealers are currently still charging at least 119 euros. The cell phone is equipped with the Mediatek Helio G80 processor and three gigabytes of RAM. There is also a quad camera with a 13-megapixel wide-angle lens. You rarely get that much cell phone for so little money.
To the offer on eBay ›

Current offers on eBay

In addition to this top deal, there are of course many more currently available eBay listingsthat you can save on. Below we show you the highlight offers from the technology area.
With eBay More the online marketplace offers its own loyalty program. With the paid service you will receive, among other things, free premium shipping and exclusive offers. Questions regarding Shipping costs on eBay, the B-Ware-Center as Financing options we answer you in the linked articles.
Never miss an offer

Current deals can be found in our section "bargain". In order not to miss a deal, you should also subscribe to our bargain newsletter. In this we regularly provide you with the best offers from the technology sector.
" Tip: The best VPN providers for more security and data protection