News
Excellent and affordable, the SteelSeries Rival 3 Wireless gaming mouse drops to 49 €
If you are looking for a mouse recognized and praised by thousands of players around the world, the SteelSeries Rival 3 Wireless is a reference device which is now on sale at 49.99 euros on Amazon.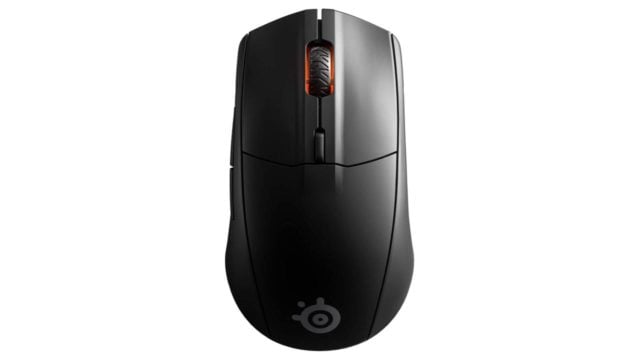 Heir to the famous SteelSeries Rival 3, this wireless version takes up all the arguments with some bonus improvements. This mouse is quite simply one of the best peripherals for this price range: it is usually found at 60 euros, it now enjoys a 17% reduction on Amazon to drop to 49.99 euros.
Find the SteelSeries Rival 3 Wireless at 49.99 euros on Amazon
The SteelSeries Rival 3 Wireless in detail
Unveiled in September 2020, this mouse incorporates the recognized ergonomics of its flagship mouse, while integrating the wireless component. It also has a double connector for easy use on several devices, which will be very useful for professional use. Unsurprisingly, this model is based on Bluetooth 5.0 and benefits from instant pairing, with imperceptible latency, even in the most demanding uses such as video games. Plus, battery life is one of its strong points with over 400 hours of uninterrupted use on a single charge.
Whether for professional use or for video games, the mouse is based on a TrueMove Air optical sensor which delivers very good performance. Its 2.4 GHz USB PC connection, its speed of 1000 Hz and its small latency of 1 ms are all weighty arguments to fight against its main competitor, the Logitech G Pro. The sensor is ultra precise, with up to 18,000 CPI and 400 IPS.
Finally, this mouse can rely on a solid design, with durable polymer and mechanical buttons. This has the advantage of greatly extending the life of the device, but also of having a better feel. According to the manufacturer, it is capable of collecting up to 60 million clicks. The weight is also adjustable, with different systems ranging from 106 to 85 g. Finally, you will take advantage of the SteelSeries Engine manufacturer software to discover other features such as the setting of different profiles!
Find the SteelSeries Rival 3 Wireless at 49.99 euros on Amazon