News
"Hey Spotify", the new voice assistant dedicated to music
After "Hey Siri", "OK Google" and "Alexa", a new kid on the block has arrived in the growing family of voice assistants.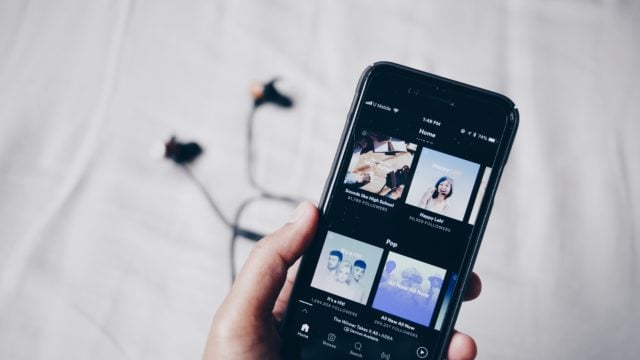 To launch a podcast or song from your music streaming platform, you will soon just have to request it. On iOS and Android, a new option is slowly starting to appear in the Voice Interactions menu of the mobile application. Spotify. When the latter is open (and in the foreground for iOS devices), it is now enough to hail the music streaming giant by giving it a "Hey Spotify". Available only in English for the moment, the function spotted for the first time in March 2020 complements the Spotify Voice assistant, which already made it possible to use voice search by pressing a dedicated button. This time, there is no need for physical interaction with the smartphone, just ask Spotify to launch a particular artist, a playlist or content available on the platform.
What about privacy?
The option is still obviously largely perfectible, in particular because of the fact that it still requires having the application under the eyes to function. On the other hand, the American media GSM Arena notes that Spotify's privacy policy concerning this new tool seems rather respectful of the privacy of its users. Indeed, the platform indicates that if the microphone must obviously be activated for its voice assistant to work, it does not store no recordings or research transcripts, unlike other web giants like Amazon or Google, which have been criticized several times for the storage and misuse of this type of sensitive data.
For the moment, the features offered by Spotify on its voice assistant still seem quite limited. On the other hand, they could find all their interest in the car, when it is difficult for the driver to take his hands off the steering wheel.