Xiaomi
Segway Apex H2: Cyperpunk motorcycle runs on hydrogen and comes in 2023
XIAOMI
The Segway Apex H2 cyberpunk motorcycle runs on hydrogen and looks crazy. Manufacturer Xiaomi wants to deliver the first models to customers soon.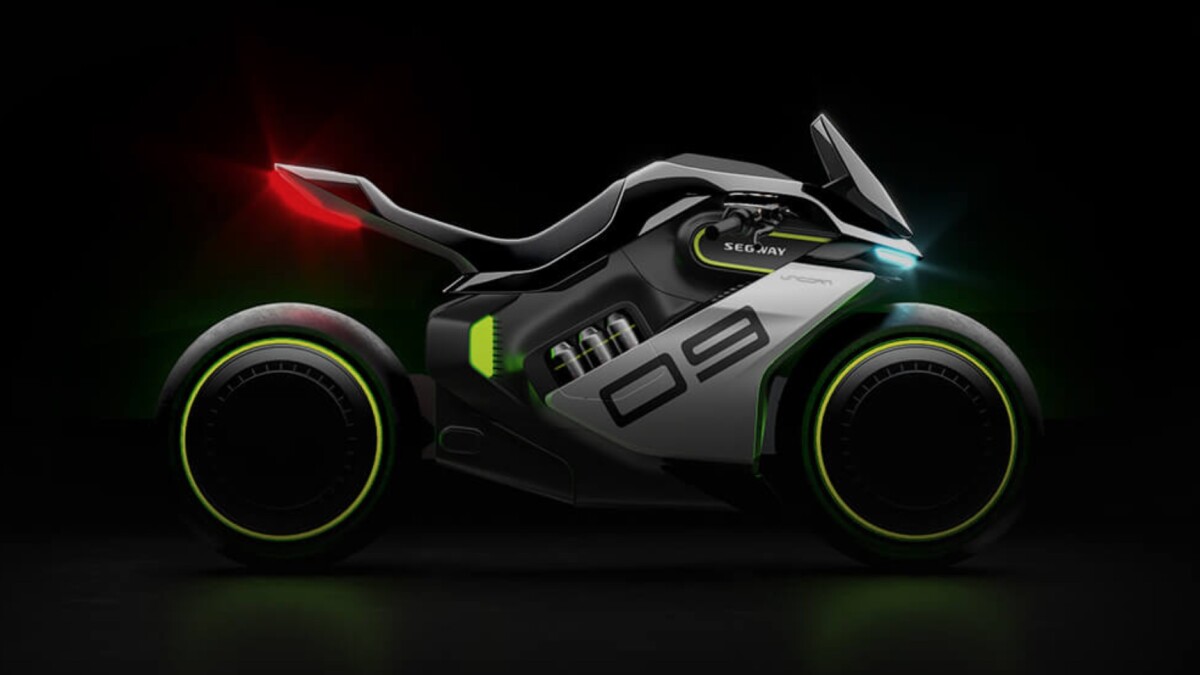 Xiaomi will soon have a compact motorcycle in its range with the Segway Apex H2.
Unlike other electric mopeds, the Apex H2 is powered by hydrogen.
Series production should be achieved by 2023 and the machine should be "on the market".
Xiaomi is well versed in the field of electric mobility after the takeover of Segway and is even planning its own electric cars. But with that Segway Apex H2 A futuristic cyberpunk motorcycle awaits us that might have fallen out of a video game. Even more curious: the e-bike is powered by hydrogen.
The Apex H2 should reach a maximum speed of 150 kilometers per hour and accelerate from 0 to 100 in around 4 seconds. The power is around 60 kilowatt hours, which corresponds to around 80 hp. You fill up with hydrogen or rather "change" it, because traditional refueling is not possible. The hydrogen containers are therefore exchanged like the Co2 bottles in a soda maker. Xiaomi does not provide any information about the range.
Xiaomi Segway Apex H2 in Bildern
This is what Xiaomi's new hydrogen-powered Segway motorcycle looks like.
The design couldn't be more futuristic and from films like Tron or computer games like Cyberpunk 2077 come. Both the rear wheel and the suspension of the front wheel are connected to a single-arm swing arm. The handlebar grips point out of the dummy tank and convey a racing feeling through the bent seating position. However, Xiaomi is still silent about in-depth details about the technology installed.
Big discounts on Xiaomi: Don't miss these 10 offers
According to Xiaomi, the Apex H2 should be reservable this year via a crowdfunding campaign. The manufacturer then plans to deliver the first models to customers from 2023. Prices of the hydrogen machine start at around 9,000 euros, but can still differ depending on the configuration.
" Tip: The best VPN providers for more security and data protection