News
This HyperX Cloud PlayStation gaming headset goes to 49.99 euros
Do you have a console or a computer and want to get a good headset with microphone to enhance your experience? This is possible at a lower cost with the HyperX headset that we no longer present, the Cloud. The PS4 version (which works with a PC) is available today at 49.99 euros on Amazon.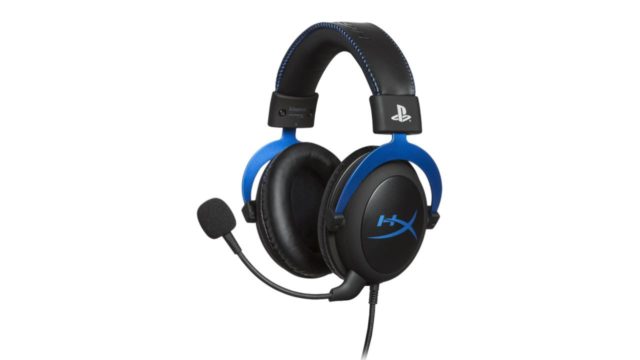 While it is usually sold at 60 euros, the PS4 version of the HyperX Cloud headset is on sale on Amazon. With an immediate 17% discount it drops today at 49.99 euros. An excellent quality-price ratio for a recognized model which will serve you faithfully for several years.
Find the HyperX Cloud PS4 at 49.99 euros on Amazon
The HyperX Cloud PS4 in detail
This headset is a slightly revamped and differently colored version of the first HyperX Cloud of the name. We thus find the same design with the same design, namely a circum-aural and closed headphones which will encompass your ears while offering you good passive isolation from ambient noise. With its frequency response ranging from 15 Hz to 25,000 Hz, and superb sound spatialization, this headset is particularly suitable for demanding players who wish to spot the movements of their enemies.
This variation has been particularly adapted to the players PlayStation 4 and now PlayStation 5. It is provided under license Sony Interactive Entertainment Europe and is supposed to take better advantage of your home console. Basically speaking there shouldn't be too much of a difference, but the quality of the headset is well established. The ear cushions are very comfortable and do not keep the ears warm, you can keep the headphones on for several hours without a problem (even with glasses!).
Finally, this headset also has a well-made microphone. Without achieving the quality of an arm / stand microphone, it captures and broadcasts your voice in a clear and limpid manner. It benefits from a noise reduction foam that surrounds it and suppresses extraneous noise, at least most of it. Whether for communications in video games, on Discord or for professional use, this headset is ideal. Small bonus which is important, the microphone is completely detachable.