Xiaomi
Xiaomi Mi 10T Pro: You will save over 600 euros at the O2 Mi Fan Festival
BARGAIN
The Xiaomi Mi 10T Pro is cheaper than ever at O2. As part of the Mi Fan Festival, you can get your cell phone, including a lavish cell phone tariff, at an absolutely low price.
The Chinese mobile phone manufacturer Xiaomi is currently beating the drum. Many retailers will do this in April Mi Fan Festival. There are cell phones, vacuum robots and various other devices at rock-bottom prices.
O2 also has an irresistible offer for you: The Xiaomi Mi 10T Pro including mobile phone tariff with 40 gigabytes of data volume for 35.99 euros per month. There is also one year of Netflix, Sky Ticket or O2 TV for free. With this deal, you save a good 600 euros compared to the individual purchase.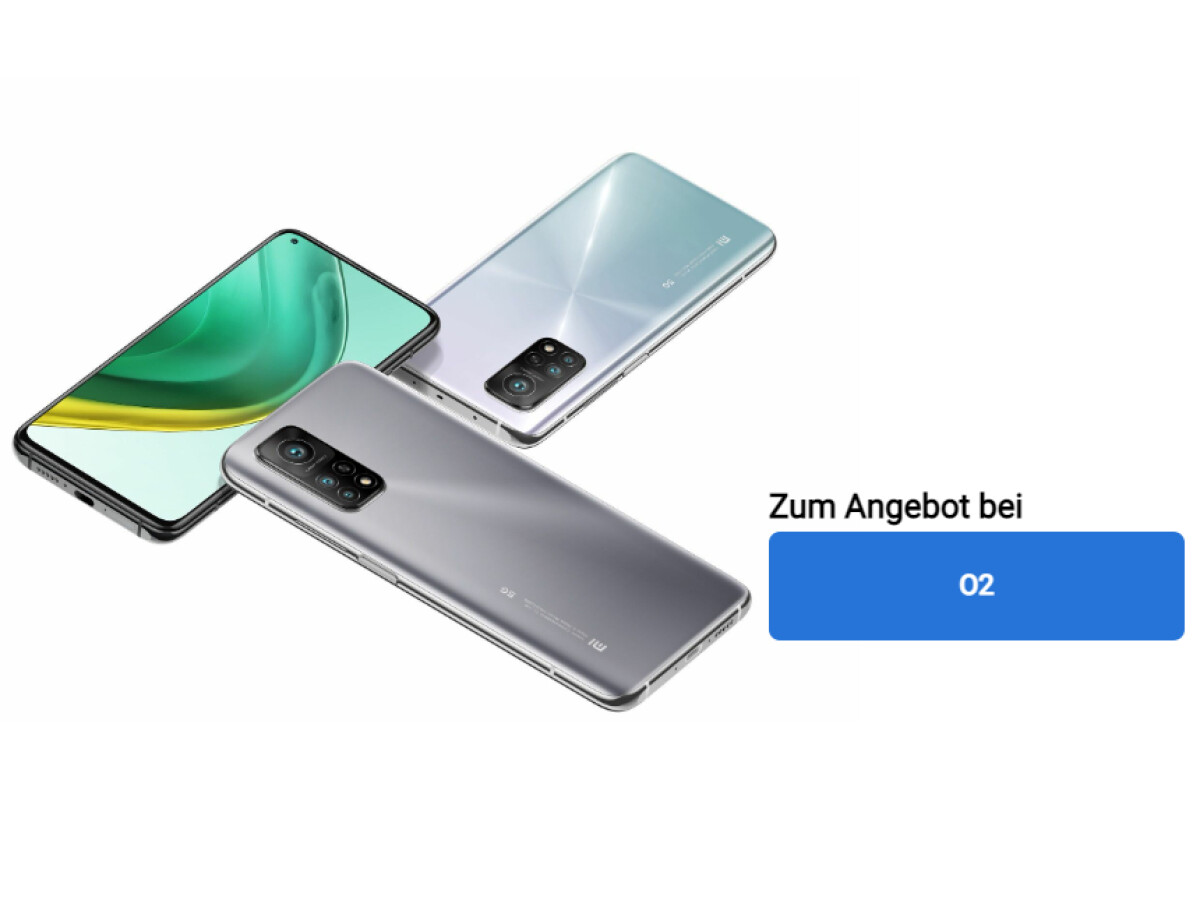 Xiaomi Mi 10T Pro + Free M Boost

Flagship phone with 5G and 108 megapixel camera

Allnet-Flat with 40 GB data volume

12 months of Netflix, Sky Ticket or O2 TV for free
With the Xiaomi Mi 10T Pro you get a real flagship phone. In addition to a 6.67-inch display with 144 Hertz, the smartphone trumps above all with 5G support and its 108 megapixel camera.
The generous tariff is suitable for the cell phone. In the "Free M Boost" you get a flat rate for telephony as well as SMS and 40 gigabytes of data volume per month. In the first 12 months you can also get Netflix, Sky Ticket or O2 TV for free.
The offer is very good. Normally you already pay 34.99 euros per month for the tariff, plus monthly costs for the streaming services. The best thing is that you don't even have to pay a connection fee. You save another 39.99 euros.
To the offer at O2 ›

You can't go wrong with the offer. You get the mobile phone for free and you also get a year of streaming for free. In purely mathematical terms, you save over 600 euros with the offer. You only pay 4.99 euros for shipping and one euro for the mobile phone.
Never miss an offer

Current deals can be found in our section "bargain". In order not to miss a deal, you should also subscribe to our bargain newsletter. In this we regularly provide you with the best offers from the technology sector.
" Tip: The best VPN providers for more security and data protection