Apple is slowly but surely opening up its ecosystem. Its "Locate" function, now reserved for Apple devices, will open up to third-party products thanks to the final version of iOS 14.5.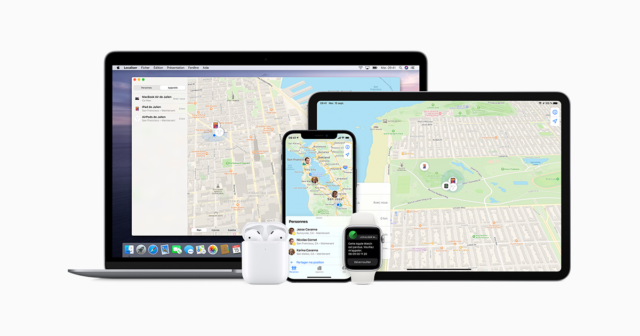 The company had announced it during its last edition of the WWDC, in June 2020. Almost a year after the announcement, Apple is just starting to open its "Locate" function, which was previously only intended for products. decked out with an apple. This function will be accessible to third-party manufacturers with iOS 14.5, the next version of the iPhone operating system scheduled for this spring.
As a reminder, the "Locate" function was born from the merger between "Find my phone" and "Find my Friends", and allows you to locate your devices on a map, even if they are offline, ring them and even lock them remotely if you have forgotten them in a public place or in the event of theft. This system is based on a large Bluetooth network that takes advantage of all Apple devices in the world, which thus act as a gateway.
Several compatible products, including… bicycles!
What Apple announces concretely today is a new tab in its "Locate" application where you will find new compatible third-party products. Chipolo's One Spot Item Finder key fob and Belkin's Soundform Freedom wireless headphones, for example, should be eligible for this feature from the launch of iOS 14.5. Another product category that should greatly benefit from "Locate": bicycles. The constructor VanMoof announced that he would return his bikes S3 and X3 compatible with "Locate".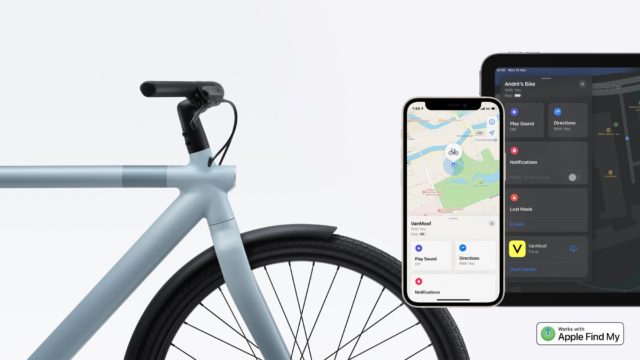 Many other products are expected to follow the trend. In addition, Apple has even created a label for the occasion, in the same vein of what the firm offers with MFi (Made for iPhone) products. Thus, in the future, we will find a new label « Works with Apple Find My » on the box of compatible products. Is Apple preparing us slowly for the launch of AirTags, these GPS beacons repeatedly announced in rumors but which ultimately never saw the light of day?
iPhone 12 128 GB at the best price Base price: 959 €
See more offers