New Apple product requires, iFixit has devoted itself to its traditional disassembly, and finds that it is quite possible to break through the AirTag.
Introduced during the month of April after years of rumors, Apple's AirTag is finally available for sale ! The small Bluetooth tracker sells for 35 euros each and the set of four is displayed at 119 euros. However, you will certainly have to spend more in the end, since the AirTag will necessarily need an accessory to hang on to your personal effects, such as a key ring, for example.
On this subject, we find plethora of accessories at Apple, including a keychain at € 39 and a leather strap at € 45. There are also some protections signed Belkin, at € 13.95 each, and, for the more fortunate, you can count on AirTag Hermès in Barénia leather, immediately integrating the precious tracker in addition to a hook. But if you don't want to buy an accessory besides your AirTag, you can still drill it!
The AirTags punch
As the site revealed iFixit when removing the small Apple roller, it is quite possible to make a hole in it since its components do not occupy all the internal space. Its white plastic rim can therefore be drilled in order to use the AirTag as a simple keychain. However, care should be taken to dig in the right place since improper handling could render the accessory unusable. In addition, this obviously voids the manufacturer's warranty.
Much more compact than its competitors
During its dismantling, iFixit also compared Apple's accessory to Tile's Mate as well as Samsung's SmartTag. In terms of size, the advantage goes to the AirTag, much more compact than its competitors, even if the latter do integrate a hole that it will not be necessary to make yourself. Otherwise, the site highlights the excellent design of the device, with some great ideas like its speaker which uses the inner surface of the cover as a magnet in order to save space. In addition, there is no need for any tool to open it in order to replace its CR2032 battery. Only downside: it is not easy to lift this metal plate if you have greasy hands. Since the device should last a good year before the need to change the battery is felt, we will be satisfied!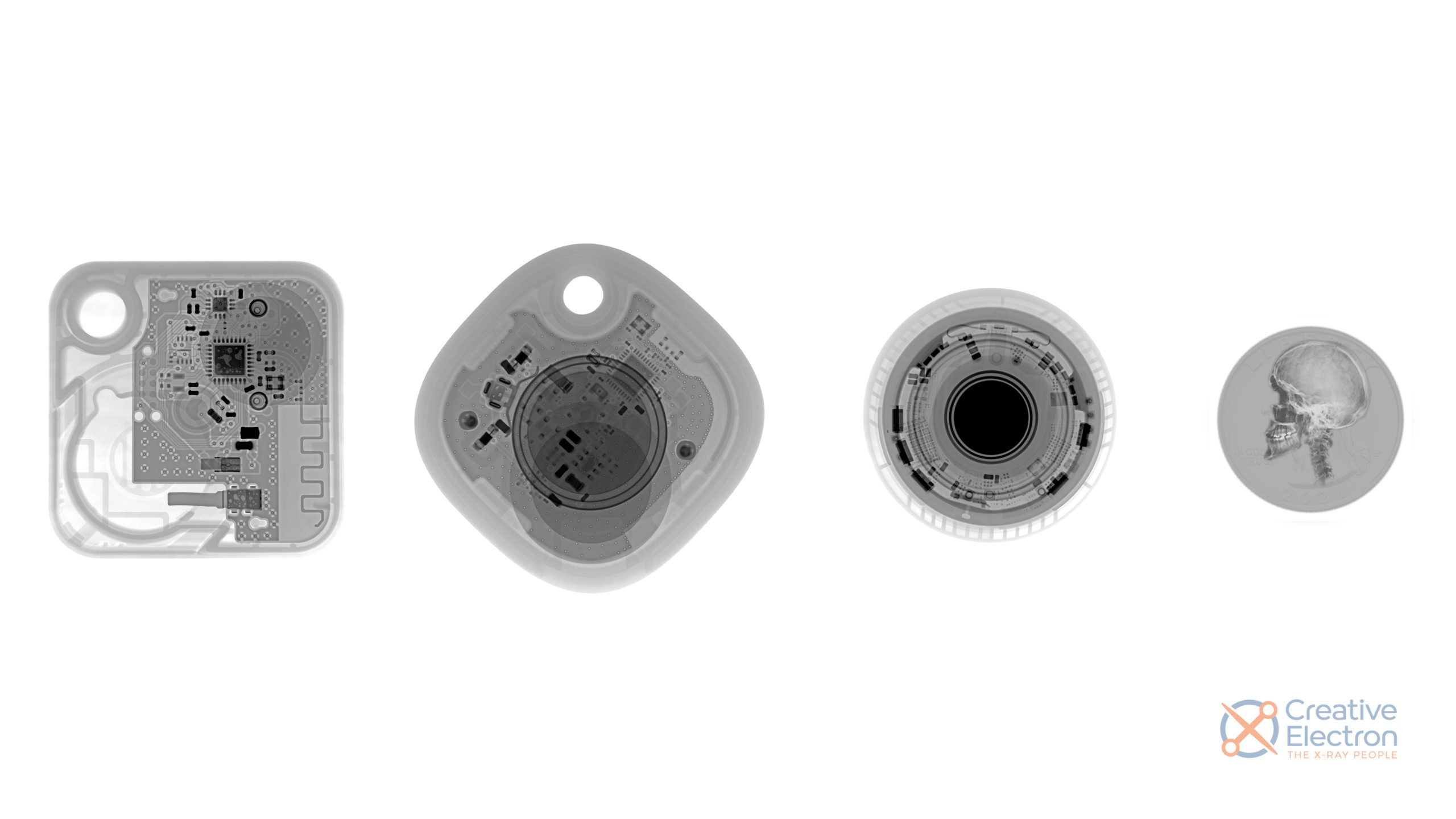 Apple AirTag at the best price Base price: 35 €
See more offers