The 4th generation of connected speaker from Amazon is now on sale at Amazon, at only 39.99 euros.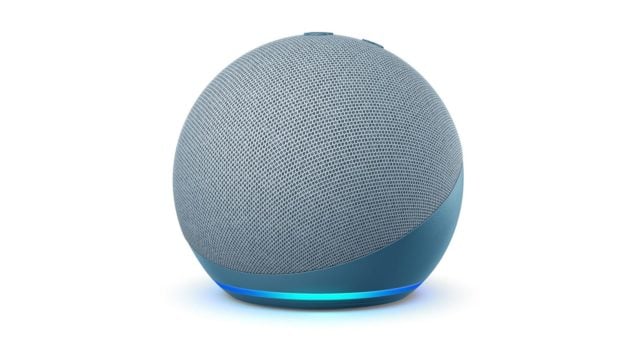 While taking the strengths of the Echo Dot 3, the 4th version completely revises its appearance and brings some interesting tweaks. Yet announced at 59.99 euros, this connected speaker is currently available at 39,99 euros at Amazon, in 3 different colors.
Enjoy the Amazon Echo Dot 4 at 39.99 euros
The Amazon Echo Dot 4 in detail
The previous generation of Echo Dot came in a circular shape. The Echo Dot 4 is a spherical connected speaker, which blends more easily into the surroundings. At the same time, this improves the sound quality, the main hobbyhorse of this connected object. The new 1.6-inch front speaker produces crisper sounds and better balanced bass.
As with previous generations, this speaker allows you to control your connected objects. Everything works through Alexa, Amazon's artificial intelligence. The latter allows you to launch your music from Spotify, Apple Music or Deezer, control your connected lamps or even set alarm clocks or reminders.
Smart speaker requires, the new Echo automatically detects the acoustics of your space and adapts to your room. The Amazon Echo Dot 4 works over Wi-Fi and Bluetooth and plugs into the mains.