As part of the lawsuit between Epic Games and Apple, the publisher of Fortnite has made some revelations about Sony and the reason that pushed it to accept cross-play: the firm makes developers pay for it.
For years, Sony has fought heart and soul against cross-play, a feature that brings together players from different platforms in a single multiplayer game. In 2018, for example, Microsoft and Nintendo joined forces to showcase the benefits of cross-play in a video dubbed Better Together.
Finally, the Japanese manufacturer officially opened the floodgates of cross-play on PlayStation on October 4, 2019, while its competitors had already allowed it for a long time. And if Sony has cracked, it would be because of a single title: Fortnite. Indeed, the flagship title of Epic Games was already playable in cross-play since 2018 on PlayStation, and it was also the only game that would allow this on the Sony platform before this function was generalized. Why did Sony finally give in?
The answer can be found in documents revealed by Epic Games in its current lawsuit against Apple. For weeks now, this legal battle has been showing itself instead rich in information As the two companies unveil their attack plans, and this time Epic Games have chosen to reveal some crisp anecdotes about Sony.
Epic Games wanted "Pass off Sony for heroes"
In these documents, revealed by The Verge, we learn that the publisher of Fortnite fought with Sony to allow cross-play on PlayStation 4. In order to convince the Japanese manufacturer, Epic Games would have even offered to "Pass off Sony for heroes" during a joint announcement at E3, and even to create new content on Fortnite for PlayStation players. Sony refused outright, before giving in a few months later.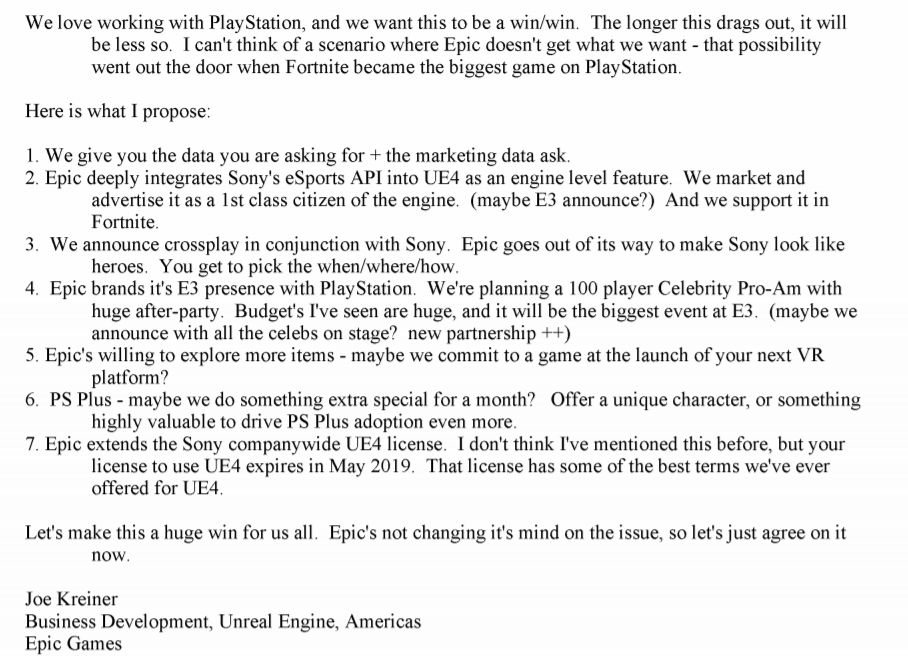 Sony applies a specific fee
If Sony has finally accepted his proposal, it is not for fun. The firm has imposed a condition so that publishers can offer cross-play on its video game platform. In a document revealed during the lawsuit between Epic Games and Apple, we learn that Sony applies a very specific royalty on income from cross-play titles.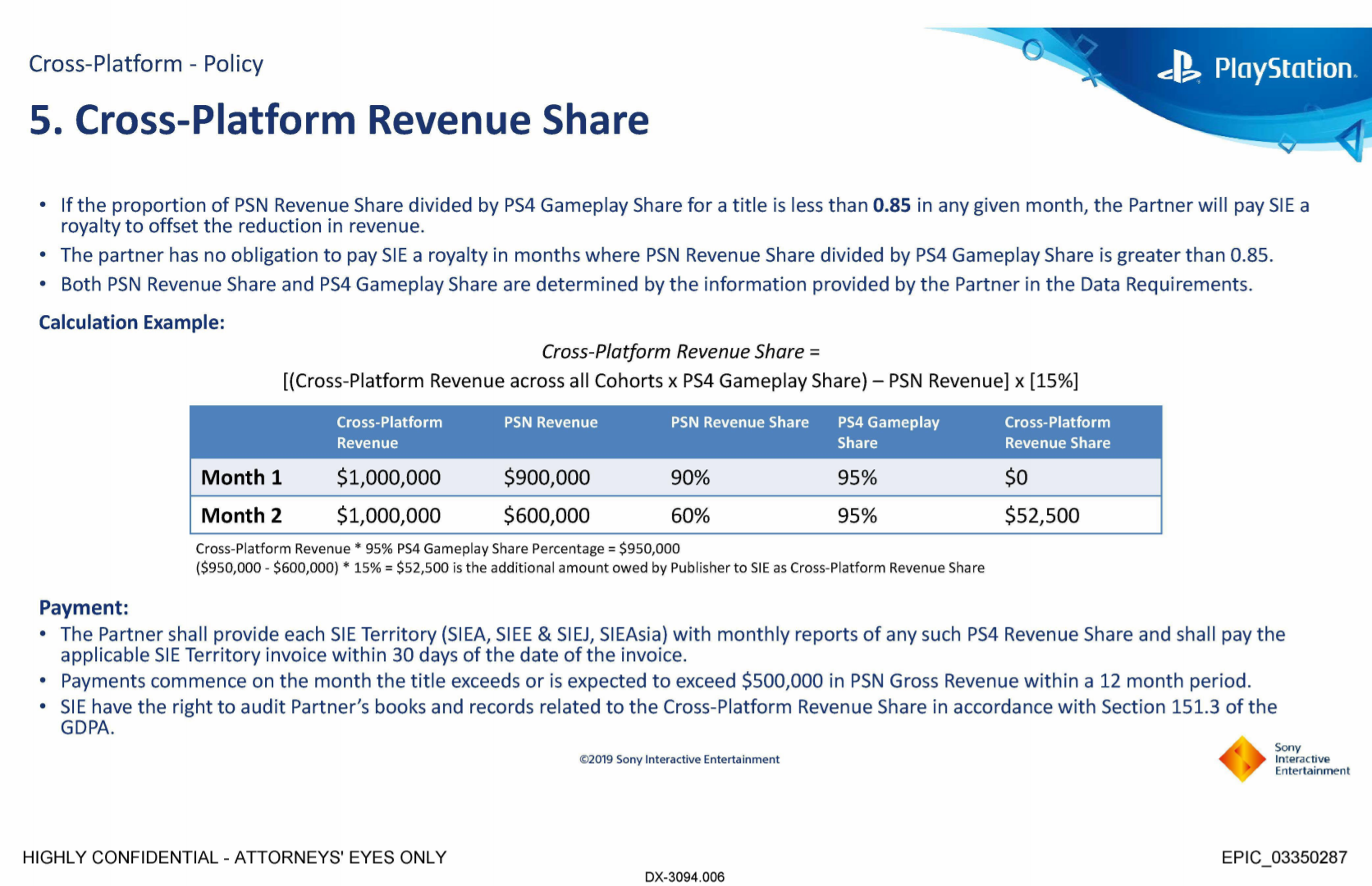 Epic Games President Tim Sweeney himself confirmed this during his testimony at trial: "If someone mainly plays on Playstation but pays on iPhone, then that could trigger compensation" he explained, before adding that "Sony is the only platform to ask for this compensation. " The arrival of cross-play on PlayStation in 2019, when the company was previously fiercely opposed to it, therefore finds the beginning of an answer.
Sony PS5 at the best price
Base price: 499 €
See more offers