News
Game of Thrones : premières images du spin-off House of The Dragons
Filming is underway! To make us wait until 2022, HBO unveils the first images of its new series.
We will soon find Westeros on HBO. Two years after the end of Game of Thrones, the universe imagined by George RR Martin is about to make its big comeback on our screens. In 2022, the HBO Max platform will broadcast House of the Dragon, a series adapted from the books Fire and Blood. She will transport us 300 years before the events of GOT, alongside the dragon masters. The plot will center on Viserys Targaryen, a kind and warm king whose death will spark a huge civil war: The Dance of the Dragons. Written by the novelist in collaboration with Ryan J. Condal, House of The Dragons benefits from a high-flying cast. To play the main character, HBO has hired a star of the series Peaky Blinders : Paddy Constantine. He will give the reply to Emma d'Arcy (Hanna), Olivia Cooke (Bates Motel), Danny Sapani (Killing Eve) et Rhys Ifans (Good Morning England). Matt Smith, who played the doctor in the famous British series Doctor Who, will also be part of the role of Daemon Targaryen.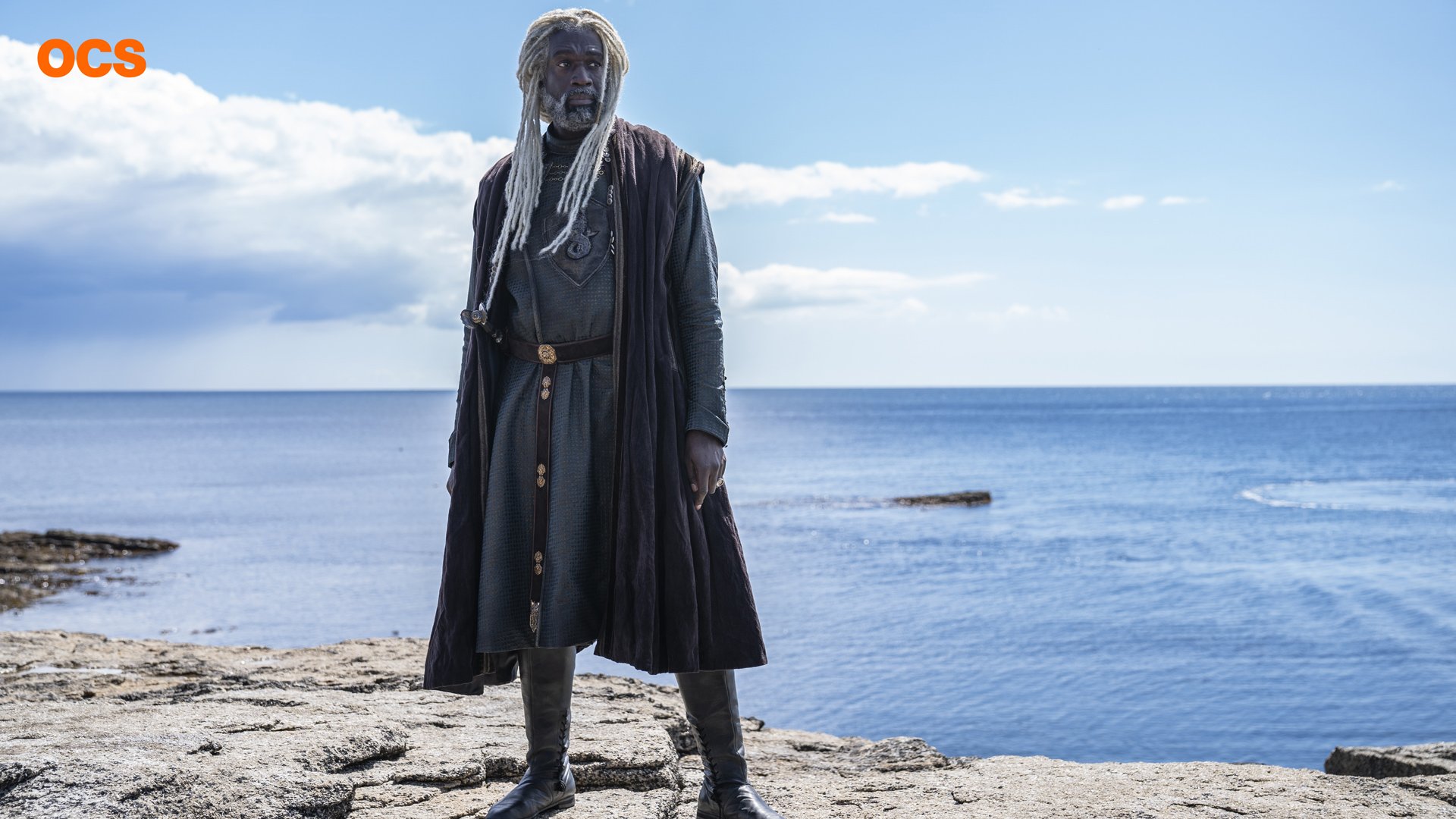 While production was launched just a few days ago, HBO unveils the first images of its new goose that lays the golden eggs. On Twitter, the channel unveiled the costumes that each of the main characters will wear. Thus, we find Matt Smith and Emma d'Arcy wearing blond wigs emblematic of the Targaryen family. It is also an opportunity for future spectators to discover Sea Snake. The character also known as Corlys Velaryon, is recognized as the greatest sailor the Seven Kingdoms have ever known. It should be at the heart from another spin-off, created by the Rome showrunner. For the moment, the project has not yet been validated.
Fire and Blood. The House of the Dragon series arrives in 2022 on OCS. #HouseOfTheDragon pic.twitter.com/nvjEmIYGio

— OCS (@OCSTV) May 5, 2021
Broadcast on OCS in France
If HBO had announced that the series would join its platform in 2022, its French distribution so far remained uncertain. As a reminder, the offer launched in 2020 across the Atlantic is not yet available in France. For several years now, OCS has been broadcasting HBO series in our green regions. While it was rumored that this contract would end in 2022, the platform owned by Orange seems to stay in the race a little longer. On Twitter, she just announced that she will be broadcasting House of The Dragons next year.