News
A hybrid hypercar and an all-electric one at Morand Cars
Morand Cars' first hypercar is very unlikely to find a place in a garage near your home: this boldly designed car was not produced for everyone. But it testifies to the inventiveness and ambition of the Swiss manufacturer.
Morand Cars, a manufacturer founded by Benoit Morand, former team manager at the 24 Hours of Le Mans, and Eric Boullier, who was team manager for Lotus F1 and race manager McLaren, lifted the veil on his first hypercar soberly baptized Morand Hypercar. It's hard to make it simpler !
Power to spare
This futuristic looking vehicle is available in two engines. The hybrid version incorporates a 5.2-liter V10 with a power of 690 horsepower. It has two electric motors at the front and a third at the rear, between the heat engine and the seven-speed gearbox. Combined, these three electric motors produce an output of 440 horsepower.
All in all, the Morand Hypercar Hybrid delivers a total of 1,100 horsepower for a top speed of 400 km / h (!), Enough to go play in the yard of Ferrari's SF90 Stradale or Koenigsegg's Regera. It spins from 0 to 200 km / h in about 6.3 seconds. The "100% electric" range is 70 km.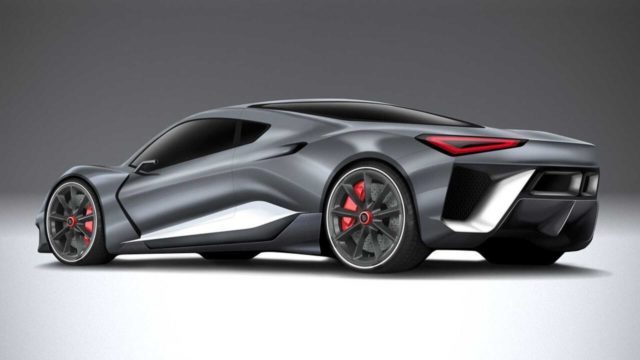 The "all-electric" version of the Morand Hypercar incorporates an electric motor on each wheel for a total power of 1,950 horsepower. Here too, the maximum speed is 400 km / h, do not try at home… The battery has a capacity of 70 kW, ie a power of 1,400 kW for a weight of 350 kg. The announced autonomy is approximately 300 km.
The Morand Hypercar's monocoque is made of carbon fiber, the design of which is based on a composite material called Amplitex. The latter is based on durable linen, a little heavier than pure carbon fiber but just as stiff, and above all more durable. Tests of the hybrid model will begin this year, while a prototype of the all-electric version is expected in 2022. 73 units will be produced at a price of 2 million euros each.