Xiaomi
Xiaomi: With Noise Canceling to the AirPods Pro competitor – what's coming from China?
XIAOMI
Xiaomi wants to present new flagship headphones with the FlipBuds Pro on May 13th. These in-ear headphones could compete with the AirPods Pro.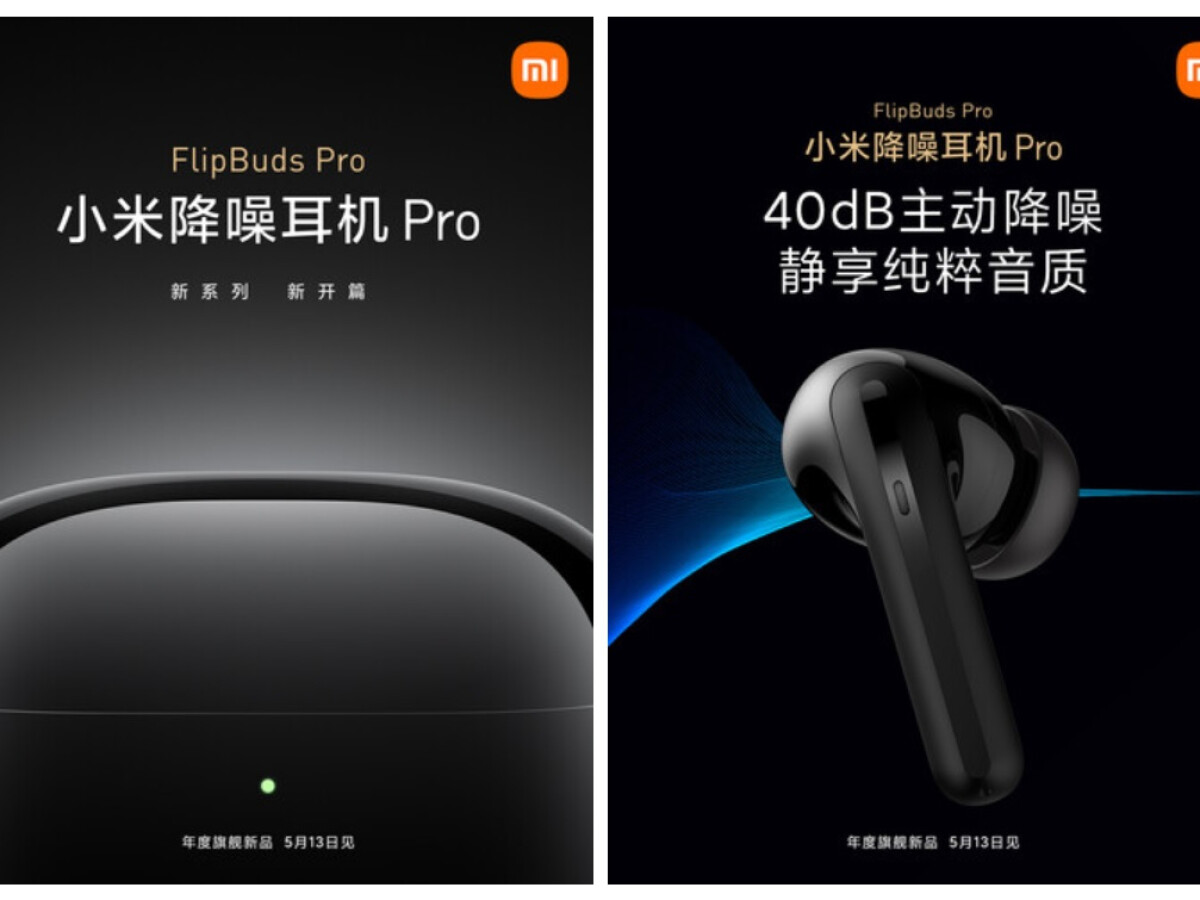 Xiaomi plans to announce its flagship in-ear headphones on May 13th.
The FlipBuds Pro are said to offer up to 40dB of noise suppression in noise canceling mode.
The first pictures have been published on Weibo.
Xiaomi quits Weibo its "In-Ear Headphone Flagship of the Year". As a slightly less bulky title, the headphones should be called "Mi FlipBuds Pro". The model will be officially presented on May 13th.
What is already clear: Xiaomi will draw attention to the Active Noise Canceling (ANC) of its new headphones and promises that the FlipBuds Pro will offer up to 40 dB active noise cancellation. The design is reminiscent of Apples AirPods Pro.
ANC headphones in the test: the best models with noise canceling in comparison
No successor to the Mi Air 2 Pro?

It is unclear whether the Mi FlipBuds Pro is a successor to the Mi Air 2 Pro from 2020. The name does not indicate this. From the official sources and a leak, the design of the headphones and charging case are known in particular.
External content
from Twitter
At this point you can find one Tweet, which complements the article. You can have it displayed with one click.
I consent to external content being displayed to me. This allows personal data to be transmitted to third-party platforms. More on this in our Privacy policy.
Apart from the active noise support, unfortunately not much is known about the FlipBuds Pro. There is also still a question mark over the market launch in Europe and Germany.
" Tip: The best VPN providers for more security and data protection