News
The creator of the game Paperboy has developed his own electric bike
Electric bikes have become commonplace, and announcements of new models follow one another so quickly that they are quickly forgotten. To stand out from the crowd, you really have to do something original, as is the case with this Paperboy model: a creation of Elite Systems at the origin of the video game of the same name!
Paperboy is first and foremost a video game released in 1984 on Atari consoles, before being adapted to all platforms of the time and even today. A legendary title, in which the player embodies a bicycle newspaper launcher launched on a course strewn with obstacles. Elite Systems, the studio behind the game, relied on the title's notoriety to launch its own electric bike.
A bike that hides its game well
Elite Systems first wanted to create a bicycle that looked as much as possible… like a bicycle. The battery, a Samsung model with a capacity of 375 Wh, is hidden in the frame. You will have to think about this when recharging: the battery is not removable, it may be necessary to take the bike under your arm and climb the floors to the apartment if you are not lucky enough to 'have a street level outlet.
However, the manufacturer could not completely hide the nature of two wheels: the engine is visible at the rear wheel and the handlebar incorporates an LCD screen with a USB port. In addition to its electric motor, the Paperboy can of course be operated simply with the force of the feet!
Depending on local regulations, the motor may be limited to 200 watts, but a more powerful model (500 watts) is also available. The version sold across the Channel has a maximum speed of 25 km / h, against 32 km / h in the United States. The bike does not have much to do with the game from which it is inspired, but on this occasion we learn that Elite Systems still exists …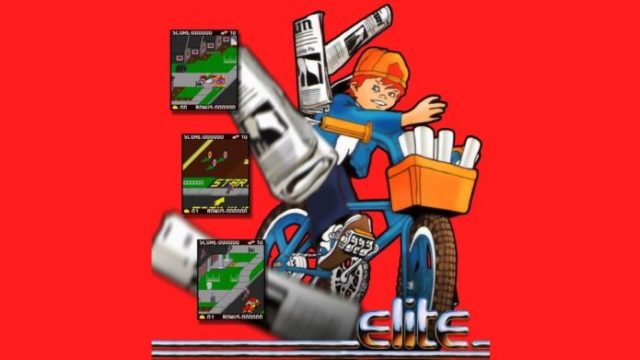 The Paperboy is currently marketed on Indiegogo priced at $ 999 (US or UK model), with delivery slated for July. The "real" price will be $ 1,699.