News
Adidas launches two pairs of Simpsons sneakers!
Adidas continues its collaborations for exclusive and original sneakers! This time, the manufacturer took an interest in the Simpsons universe with two pairs of sneakers that are out of the ordinary.
After the Xbox, South Park, the X-Men or Lego, Adidas continues to multiply collaborations with other brands for original sneakers. This time it's the fans of Simpsons who will jump at the opportunity to put on sneakers bearing the effigy of their favorite series.
Duff and Flaming Moe's beer
The first pair celebrates Duff beer, one of the most famous (fake) brands in the world of Simpsons. Homer is one of the biggest consumers … The Adidas Forum 84 Low Duff Beer uses the colors red, gold, silver and black of Duff. The pair will go on sale from May 19.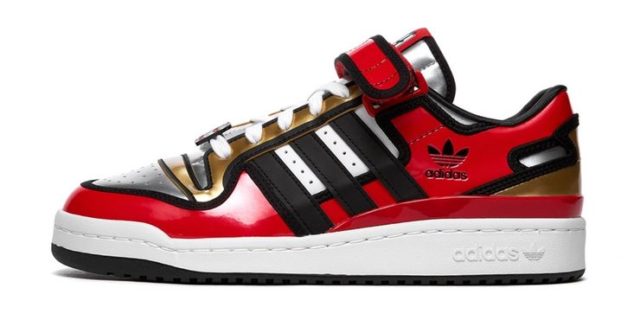 But the sneakers that grab the attention are those inspired by " Flaming Moe's » (« A cocktail of hell », In France), the tenth episode of season 3 which dates back to 1991. Moe, the owner of the famous pub, steals a cocktail invented by Homer, who renames him Flaming Moe. This episode is one of the best known of the saga, it notably features the group Aerosmith and (again) consecrates the friendship between Homer and Moe.
The sneakers themselves take up certain elements of the cocktail, such as the flames. Based on the ZX 100 models from Adidas, the sneakers feature purples and reds, with the words Flaming Moe's on the tongue. They are sold for around € 150.
If you are interested in these unique sneakers, hurry. The sneakers market is booming and these collector models are highly sought after. Their prices can climb very quickly on online resale platforms, and this is even more true for everything related to goodies from Simpsons…