News
OX One: the retro-futuristic electric motorcycle will be delivered in September
Electric motorcycles are starting to find a place in the city. The Spanish manufacturer OX Motorcycles has every intention of charting the road with the OX One, a model with an atypical design whose deliveries will begin in September.
With its retro-futuristic design, the OX One has something to catch the eye of passers-by and drivers. The electric motorcycle hides its two 14 kilogram (2.16 kWh) batteries in the center of its frame, which gives it that original look. The removable battery provides a range of 100 km (refueling is achieved in two hours of charging). Its 8 kW motor promises a top speed of 110 km / h.
A price of 5,200 euros
OX Motorcycles began the development of prototypes in 2019. After two years of work to refine the design and performance of the vehicle, it is finally, or almost, ready for marketing. It is already possible to pre-order the motorcycle against an initial payment of 150 euros. The final product, which comes in four colors, will cost 5,200 euros. The first deliveries will take place in September.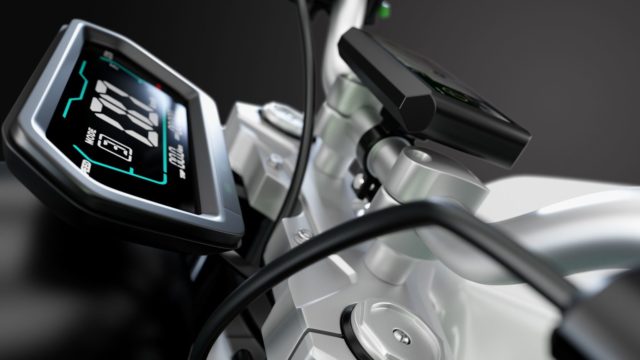 The manufacturer has also worked a lot on the connected capabilities of the vehicle. At any time, the user can know everything about the condition of the motorcycle. An anti-fall system, another automatic emergency call, a GPS as well as a large dose of artificial intelligence are present in the device. An LCD screen completes the installation. The motorcycle weighs a total of 140 kg.
So many interesting ideas for this vehicle which could find a lot of followers. Its autonomy should however confine it to urban areas, although the battery can be recharged from a simple standard electrical outlet.