Samsung presents a plethora of new folding screens for smartphones and tablets.
Will you take back a few folding smartphones? With Samsung, you risk being served. The South Korean giant has indeed just unveiled several flexible panels on the occasion of Display Week 2021. There are foldable screens in several parts, and even a roll-up panel.
Screen folding in three, roll-up, XXL format …
The first screen unveiled by Samsung is called S-Foldable, and this concept could land in a three-fold tablet at the beginning of next year, if we are to believe this rumor. However, the screen freshly presented by the firm seems rather dedicated to smartphones, since it does not rise beyond 7.2 inches fully unfolded. There are two hinges, allowing to pivot – inside and outside – three distinct parts. If this screen is one day adopted by the Galaxy Z Fold, it will be able to do without its second external screen and offer a single large flexible panel.
The other slab presented by the Korean firm is also very promising. This is a roll-up screen – a bit like the Oppo X 2021 – which extends horizontally and allows you to switch from a smartphone to a mini-tablet without having to unfold anything.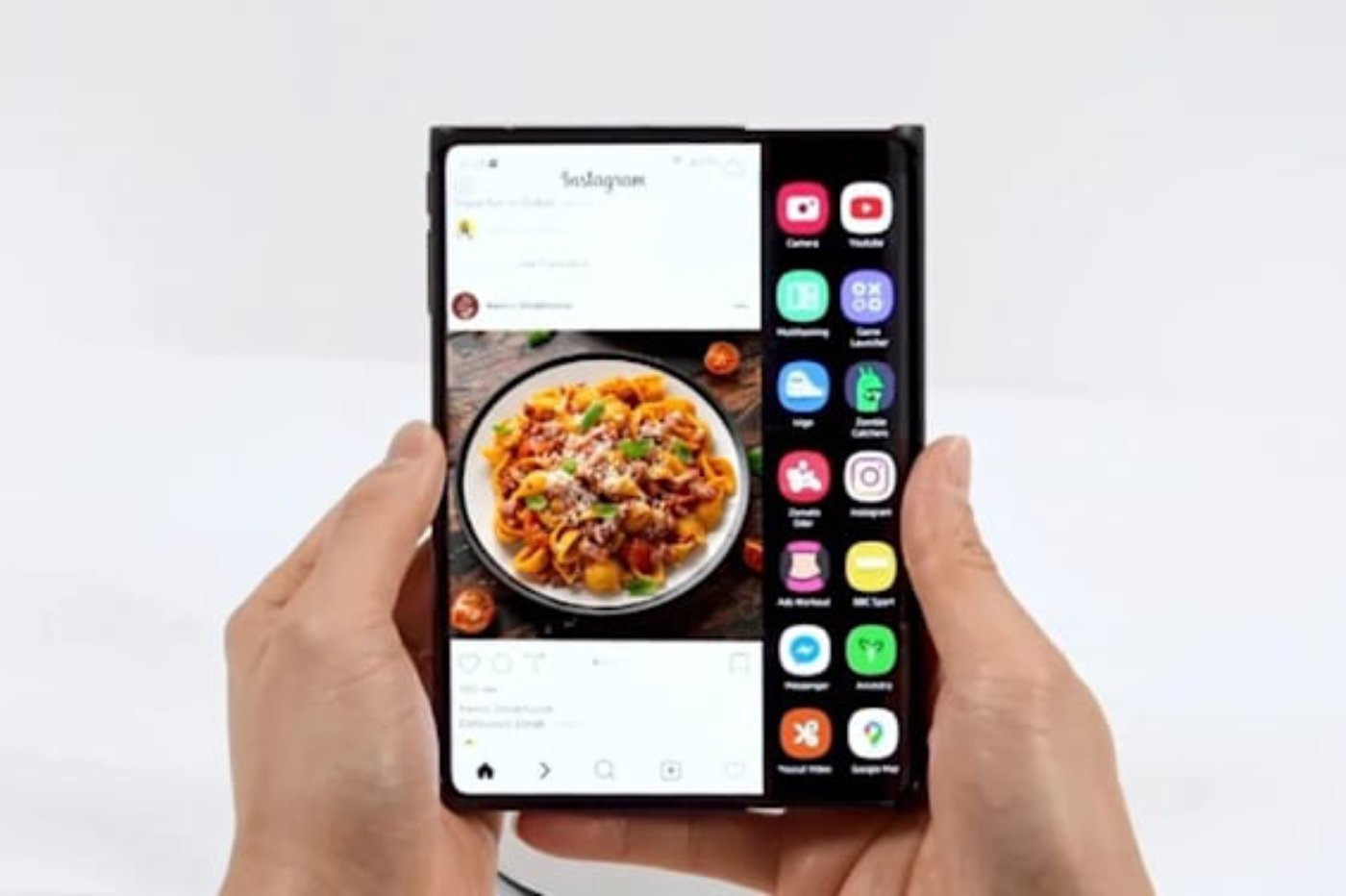 But since it's not just smartphones in life, Samsung also wanted to present a panel specifically dedicated to tablets. With a 4: 3 ratio, it offers an indecent diagonal of 17 inches but can fold up to adopt a more compact format.
The best part about it is that Samsung Display supplies a lot of manufacturers around the world, like Apple, to name only him. We can therefore expect many innovations to come in the world of smartphones thanks to these new flexible panels.
Galaxy Z Fold2 at the best price Base price: 2,020 €
See more offers