News
One of the best arcade machines of the moment: the MVSX of Neo Geo is on sale at Amazon!
Find all the classics of SNK's MVS arcade game system in this discounted arcade cabinet at Amazon!
The MVSX "bartop" arcade machine from Neo Geo lets you play the greatest retro classics from the golden age of arcade at home!
Take advantage of the offer at Amazon
This "bartop", which is an arcade machine to put on a table or a desk for example, is an official version of SNK, it comes with 50 pre-installed games that can be played by 2 people thanks to the integrated double stick! Here is the list of games included in the MVS-X:
King Of Fighters Collection: KOF 94, KOF 95, KOF 96, KOF 97, KOF 98, KOF 99, KOF 2000, KOF 2001, KOF 2002, KOF 2003
Metal Slug Collection : 1,2,3,4,5,X
Samurai Shodown Collection : I, II, III, Amakusa's Revenge, V, V Special
Fatal Fury Collection : 1,2,3 Road To The Final Victory, Special, Real Bout Fatal Fury, Real Bout Fatal Fury Special, Real Bout Fatal Fury 2 The Newcomers, Garou : Mark Of The Wolves
World Heroes & Art Of Fighting Collections : 1,2, 2 Jet, Perfect, Art Of Fighting, The Path Of The Warrior Art Of Fighting 3
Classic Collection Vol.1 : Sengoku, Sengoku 2, Sengoku 2001, Savage Reign, Magician Lord, The Last Blade, The Last Blade 2, Kizuna Encounter Super Tag Battle, Shock Troopers
Sports Classic Collection : Super Sidekicks, Top Player's Golf, 3 Count Bout, Baseball Stars Professional, Football Frenzy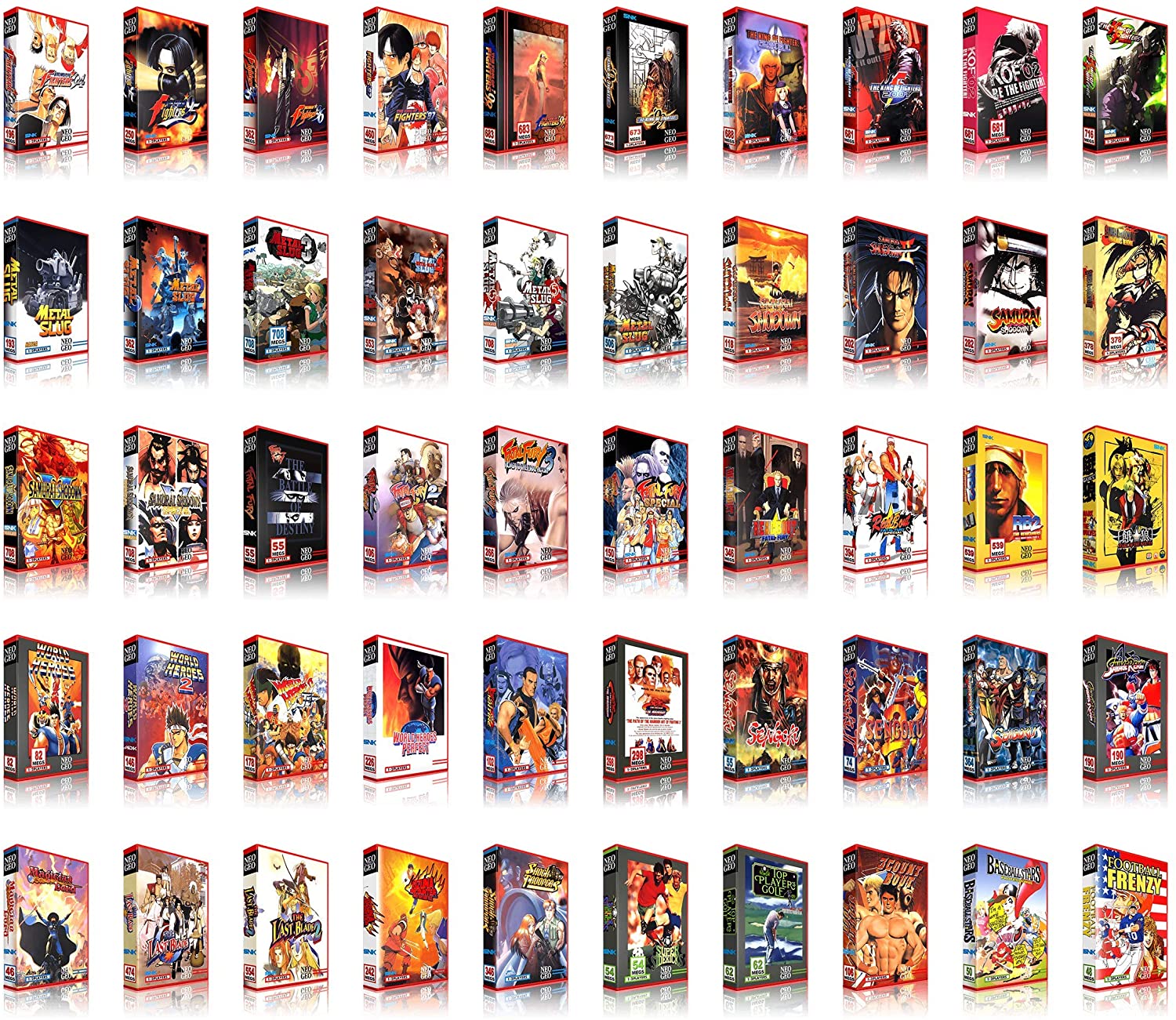 The SNK MVS-X has a 17-inch LCD screen with a resolution of 1280x1024px (4/3 ratio), an ARM Quad-core Cortex A7 1Ghz processor with 256MB of RAM and a capacity of 8GB. You will also be entitled to two joysticks and their 6 buttons, as well as two 5W loudspeakers. Of course several languages ​​are available including French. We won't hide it from you, but like many recent "retro" products (NES mini, PlayStation mini, Stick Arcade Capcom, etc.), this terminal seems to be able to be hacked to install other games, a little research on Google and voila …
This borne d'arcade Neo-Geo MVSX is currently on sale at Amazon with free and fast shipping at the price of 423 euros !
Take advantage of the offer at Amazon
In addition, know that if you want to have it in real arcade mode, you just need to buy the base which will transform it with a height of almost 1.45m! Also available at Amazon for 99 euros.
Take advantage of the offer at Amazon