The Chinese manufacturer is said to be working on a smartphone kit, made up of three distinct parts.
Xiaomi does not miss an opportunity to stand out. Since the start of the year, the Chinese manufacturer has been stepping up initiatives in terms of innovations, starting with its Mi Air Charge, a technology allowing you to charge your smartphone remotely, its amazing Mi Mix Alpha or even its very first folding smartphone, the Mi Mix Fold. The firm does not intend to stop there, and is currently working on a smartphone kit, as evidenced by a patent filed by the mark after the USPTO last year, and recently revealed by LetsGoDigital.
A modular smartphone at Xiaomi?
Modular smartphones aren't really new to the market. In this category, we can notably mention the Moto Z2 Force, the LG G5 or the FairPhone 2, easily repairable devices that benefit from various separate modules to add functionality. However, none of these devices has really democratized to date.
What if Xiaomi managed to relaunch this trend? In its patent, the brand describes a smartphone made up of three distinct modules: a first housing the photo unit and the motherboard, a second hiding the battery, and a third offering the speakers as well as the USB-C connector.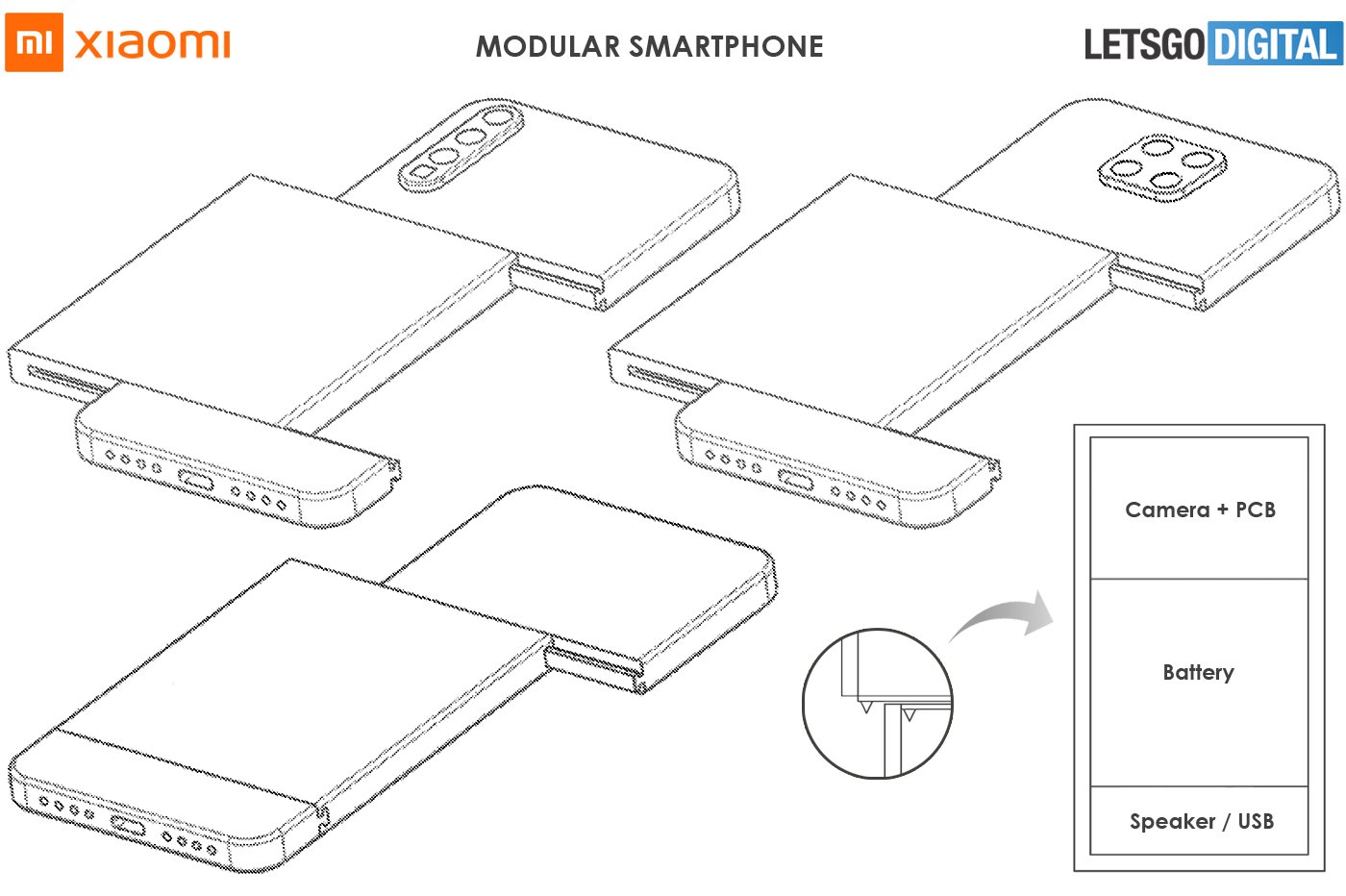 Multiple advantages
The advantages are many. The first is ecological: the smartphone will not need to be replaced entirely if a part is defective. In addition, it would be theoretically possible to choose to voluntarily strengthen certain characteristics of the smartphone, whether it is to have better photo sensors and even a second screen. Xiaomi Mi 11 Ultra, a larger battery or even a more supplied connection.
Of course, this is only a patent, and absolutely no certainty that this smartphone will see the light of day. Nevertheless, this shows that Xiaomi is actively working on it.
Xiaomi Mi 11 Ultra at the best price Base price: 1,199 €
See more offers