Usually offered at 29 euros, the Samsung 10,000 mAh external battery and wireless charging compatible drops below 10 euros at Boulanger thanks to a reimbursement offer.
Find the Samsung 10,000 mAh external battery at 9.99 euros (after ODR)
Samsung reliability, wireless charging compatibility, 10,000 mAh for less than 10 euros. What more can you ask for? Marketed at 29.99 euros, the external battery Samsung "EB-U1200C" benefits again from a 20 euros reimbursement offer (ODR) at Boulanger. Once taken into account, it will therefore not cost you only 9.99 euros.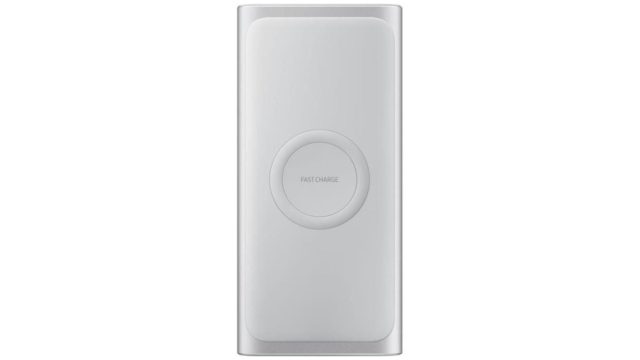 The particularity of this battery is to be compatible with induction charging, so it can recharge your various devices compatible with wireless charging. Most of the time it will be your phone, but it works with all devices using the "Qi" charging standard, meaning almost all of the market, whether it's Android or Android. the iPhone and smartwatches, but not the Apple Watch on the other hand.
In addition to this particularity, it is also quite simply an external battery that will work very well in wired mode. It will also be much faster to go through the cable, but wireless can be practical in some cases. With a capacity of 10,000 mAh and an output current of 2A, you should be able to fully charge any phone at least once, sometimes twice depending on the model. It charges via USB C, but the output is USB A.
Find the Samsung 10,000 mAh external battery at 9.99 euros (after ODR)