News
Forget the Tesla Cybertruck, here is the Ford F-150 Lightning!
The iconic American pickup has just had the right to a new electric version, and even offers itself a first trip with US President Joe Biden.
Ford has just presented its Ford F-150 Lightning, a new electric version of its flagship pickup, the F-150, which is none other than the best-selling vehicle in the United States according to the firm Edmunds . As a result, this new pickup has a heavy task on its shoulders: it must lead to the massive adoption of electric vehicles in the United States, while this type of car currently only represents 2.5% of the market according to a study by the Cox firm. And to democratize the electric, Ford can count on a headliner of choice: Joe Biden.
The American president had the honor of testing the vehicle in preview during a short jaunt during which he indicated that the Ford F-150 Lightning would "Damn fast. "
Rather rare to see the President of the United States driving, but here comes Joe Biden at the wheel of an electric pickup, at the Ford plant in Dearborn, Michigan. Pictures #AFP of Nicholas Kamm pic.twitter.com/xqThVGLzTc

– Sébastien Blanc (@sebastienblanc) May 18, 2021
On the vehicle side itself, the Ford F-150 Lightning should have a basic range of 370 kilometers with a second version at 480 km of range, could go from 0 to 60 miles per hour (97 km / h) in 4.4 seconds and will start at $ 39,974. Many customization options should be available, especially for towing heavy loads or improving range.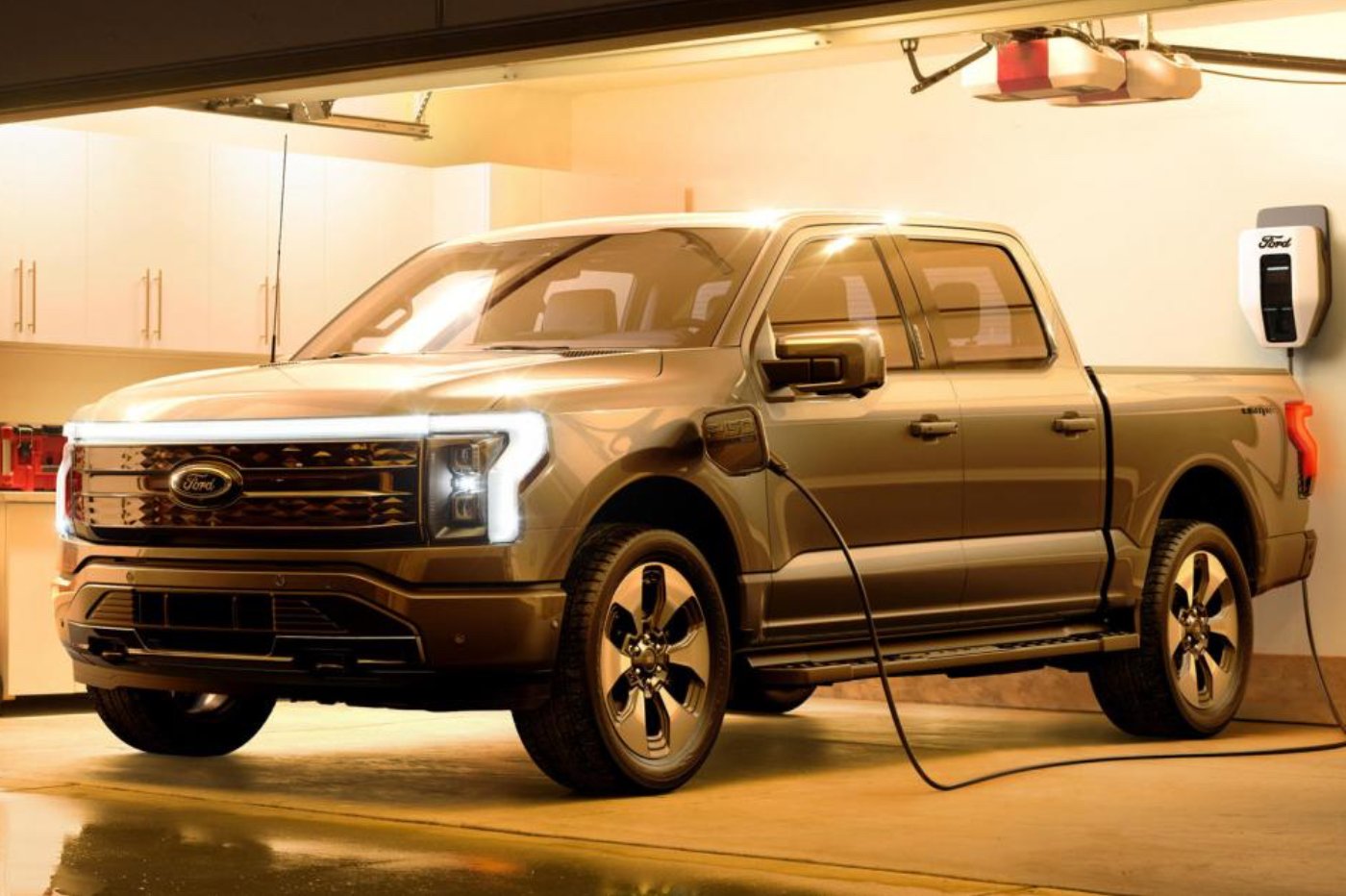 Ford also specifies that the pickup will be able, in the event of a power cut, to supply electricity to an entire house for nearly three days. Likewise, the brand specifies that it can be used on construction sites to supply the necessary tools.
One way to remember that electric vehicles have many advantages beyond the environmental aspect. The Ford F-150 Lightning is expected to go into production within a year, in the spring of 2022, and will be available sometime next year.