Apple
Logitech iPad Pro Keyboard: A Cheaper Alternative to Apple's Magic Keyboard
APPLE IPAD PRO 12.9 (2021)
There is a new keyboard for the new iPad Pro with the M1 chip. The Logitech Combo Touch is available for both iPad Pro models of the 2021 generation. The trackpad is particularly large.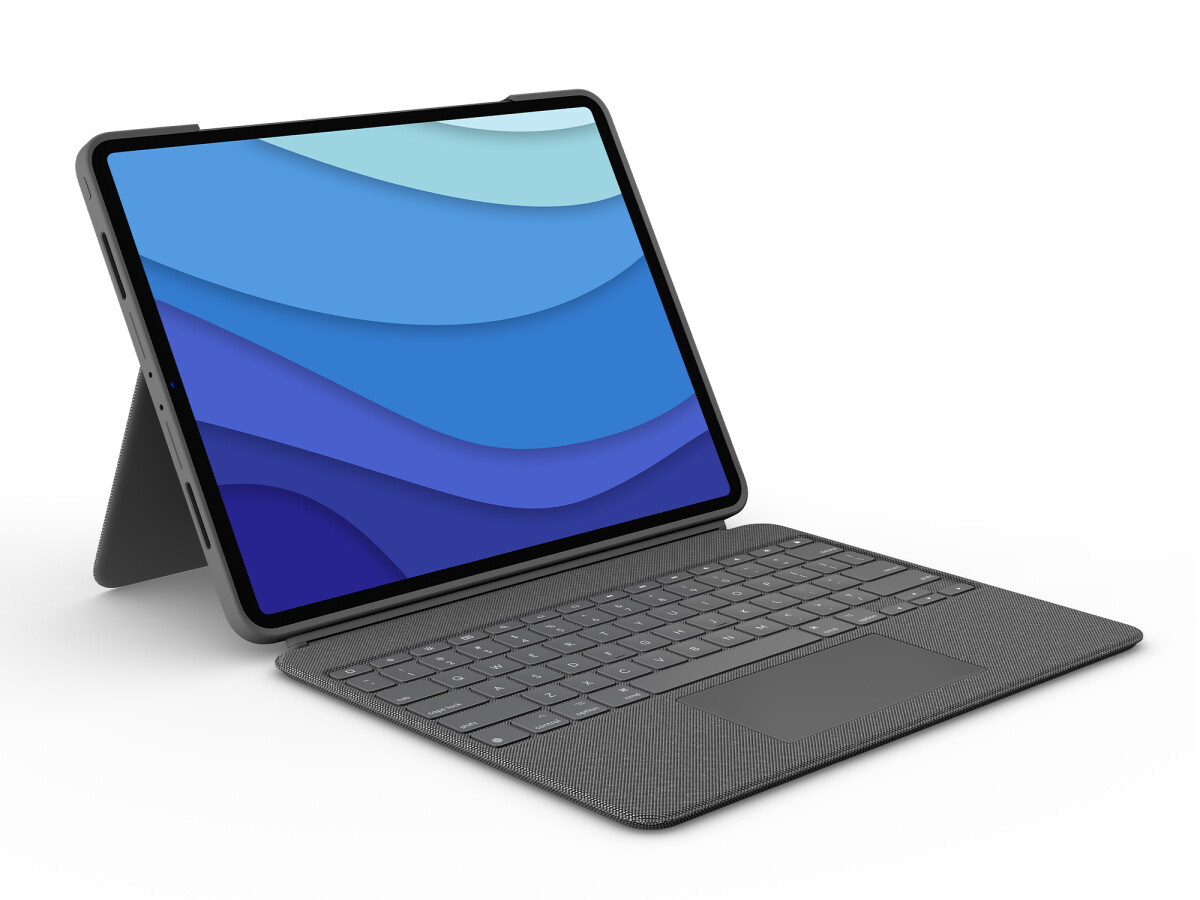 With Combo Touch, Logitech presents matching keyboards for the iPad Pro with M1 chip.
Like the original keyboards from Apple, they connect via Smart Connector.
The Logitech keyboards offer particularly large trackpads.
The iPad Pro 2021 impressed in the test with an almost unbelievable performance. The optionally available Magic Keyboard Apple now also offers white. If you don't like the Apple keyboard, Logitech now has an alternative.
The Logitech Combo Touch is available for the iPad Pro 12.9 as well as for the smaller iPad Pro 11. The keyboard case protects the iPad all round. Special feature: If the keyboard is not needed, you can remove it and what remains is the protective cover. A clear advantage over the Magic Keyboard.
The integrated kickstand allows a variable viewing angle. You can tilt the iPad Pro by up to 50 percent. According to the manufacturer, the Logitech Combo Touch also supports four modes of use: typing, viewing, drawing and reading.
Price and availability

The Logitech Combo Touch for the iPad Pro 11 (3rd generation with M1) is now available for 199 euros at Logitech available. From May 30, the manufacturer will also be offering the accessories for the iPad Pro 12.9 (5th generation with M1) at a price of 229 euros. The Magic Keyboard from Apple costs 339 or 399 euros.
" Tip: The best VPN providers for more security and data protection