News
McLaren launches its first hybrid supercar
McLaren's turn to launch its first hybrid luxury car. The British automaker has unveiled the Artura, a supercar that will go into production in the third quarter at a price of $ 225,000.
McLaren fans had to wait a long time for the brand to launch its first hybrid vehicle, but this time it's the right one. The Artura will go into production sometime in the fall at an "almost" affordable price of $ 225,000. The manufacturer hasn't done things by halves, as the Artura is the first model to use the new McLaren Carbon Lightweight Architecture (MCLA) which reduces the weight of the cables in the electrical system by 10%.
Big power, small electric motor
The supercar's curb weight is almost 1.5 tonnes, including its 7.4 kWh battery. A battery that will recharge to 80% in 2.5 hours with an EVSE cable, says McLaren, who does not specify the charging compatibility of the Artura. The monocoque chassis weighs only 82 kg!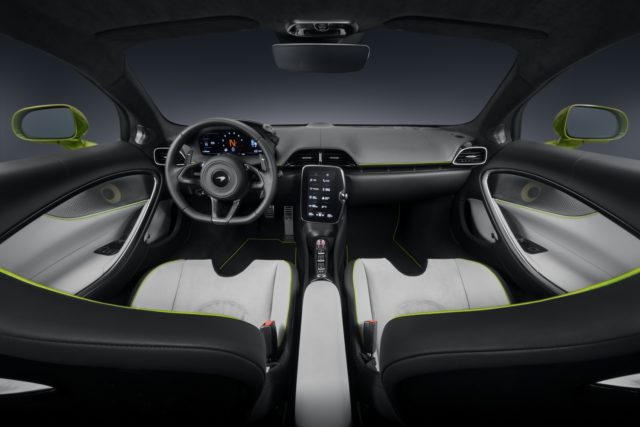 The vehicle incorporates a V6 engine developing 580 horsepower. At its side, an electric motor of 95 horses: the Artura therefore offers a total power of 675 hp for a torque of 720 Nm. The top speed of the supercar is 330 km / h and it ensures a 0 to 100 km / h in just 3 seconds.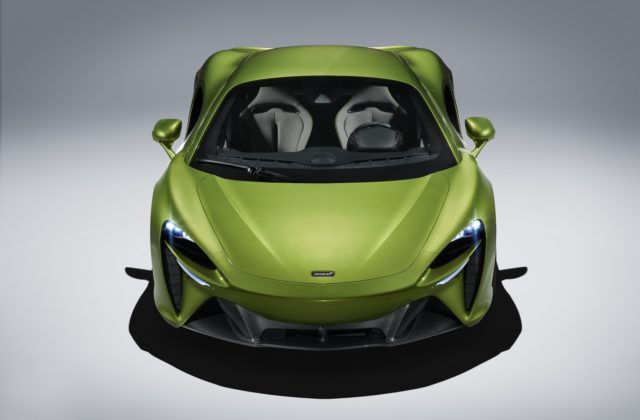 As we can see, the electric motor is not very imposing. In "all electric" mode, it will allow you to drive at a maximum speed of 40 km / h and its range is only 30 km! It is therefore more of a supplement that will help out from time to time … The Artura also has a dual screen that supports CarPlay and Android Auto, as well as the system and applications developed by McLaren. A Stealth mode will only display information important to the driver.