News
Marvel finally unveils Eternals trailer
After briefly teasing Eternals in his video which celebrated the cinema, Marvel finally unveils the first images of his next film. Directed by Chloe Zhao, it aims to introduce a new team of superheroes.
With its five-star cast and ambitious plot, Eternals proudly stands among the most anticipated films of this year 2021. After Shang-Chi and the legend of the ten rings, Marvel will introduce new superheroes to its universe. The film, directed by Chloé Zhao offers its first teaser on YouTube. D'Angelina Jolie à Ricchard Madden Passing by Kit Harrington, there will be beautiful people. Salma Hayek will also take her first steps in the MCU alongside Gemma Chan. Notably, the latter should therefore play two characters in the MCU, Minn-Erva in Captain Marvel and Sersi in Eternals. She is not the only one to lend her features to several protagonists of the house of ideas since Josh Brolin both played Thanos for Avengers : Endgame and Cable for Deadpool.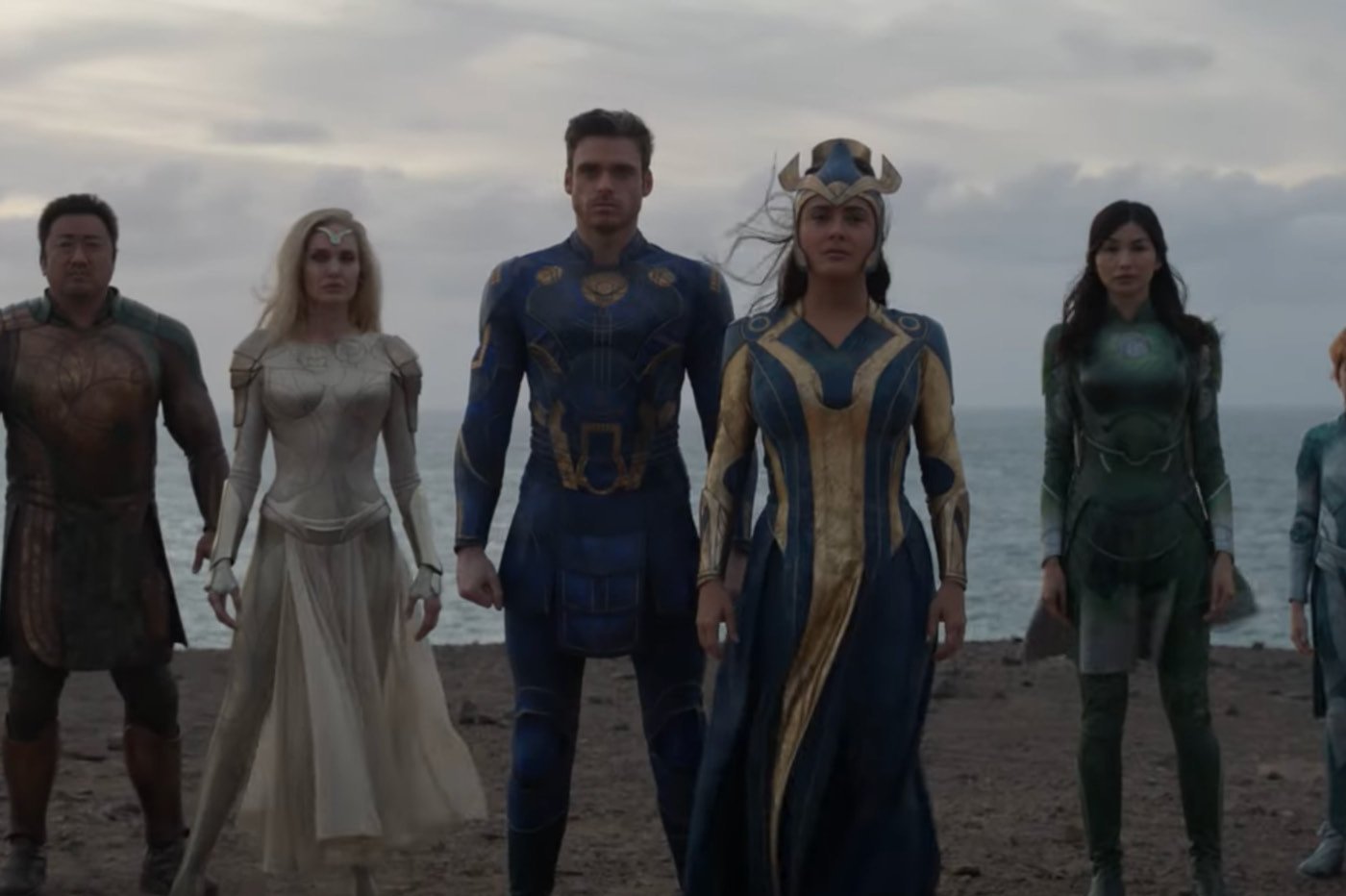 Sure "The End of The World"by Skeeter Davis, the two-minute video presents this fine team in detail and gives us an overview of the costumes. We also discover certain details of the plot. The end of the world will be at the heart of the story, as is often the case with productions of the genre. After remaining in the shadows for several centuries, the Eternals are forced into battle when old enemies resurface: the Deviants. Set after Endgame, the film also makes a strong reference to the Avengers and in particular to the death of Tony Stark and the disappearance of Captain America.
In the comics, the Eternals and the Deviants were created by the Celestials, cosmic entities of incredible power and endowed with a gigantic humanoid appearance. They can in particular be seen briefly in Guardians of the Galaxy, during the explanatory sequence on the Infinity Stones.
Eternals will be released on our screens in next november. Before that, we will find Black Widow July 7th and Shang-Chi and the legend of the ten rings September 1. Disney also gives us an appointment on June 9 on its platform to Loki.
Subscribe to Disney + for 8.99 euros per month and 89.90 euros per year