Apple has just introduced macOS Monterey, the major new version of the Mac operating system. Here are all the news!
On the occasion of its opening conference of WWDC 2021, Apple has just lifted the veil on the new versions of the operating systems of its devices, including iOS 15 and iPadOS 15 for iPhone and iPad, but also watchOS 8 for Apple Watch. Obviously, the Mac is not left out, and will welcome macOS Monterey this fall! Here are all its novelties.
Not only will the new major iteration of macOS have most of the new features introduced with iOS 15, including SharePlay to share content in FaceTime, Focus to better focus, and many more, but Monterey offers a major novelty for fans. of the Apple ecosystem: Universal Control.
Under this enigmatic name hides an extremely practical and rather impressive function. In line with Continuity, Universal Control pushes the ecosystem to its limits by allowing you to operate your various Apple devices together, without any action to be taken. In short, have an iPad next to a Mac, and they will automatically recognize each other. You will be able to drag your cursor and drag and drop files from one to another simply by moving the mouse to the desired device. Even better: you can move your mouse across multiple devices, from an iPad to a MacBook to an iMac!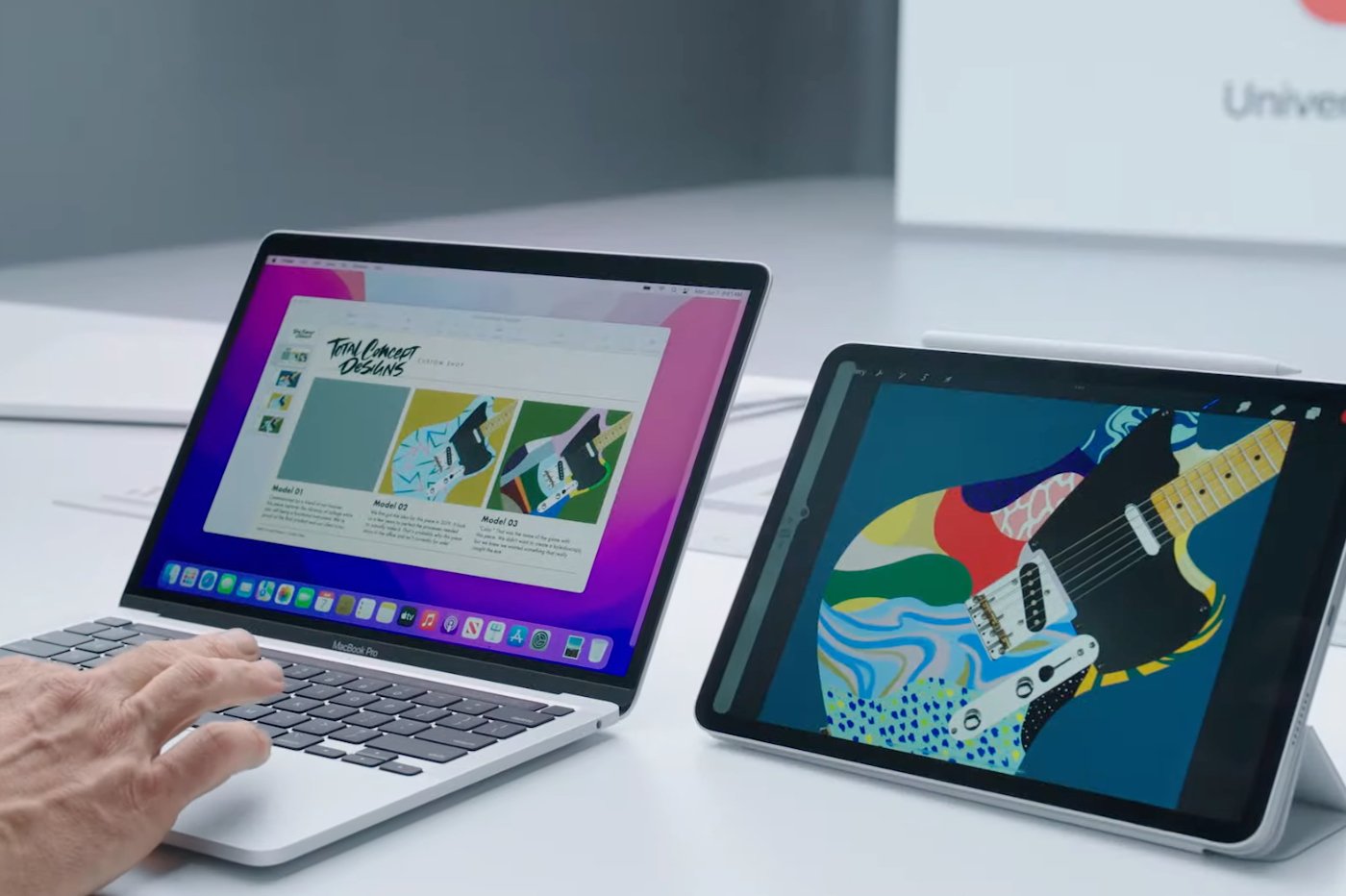 Likewise, Apple is introducing AirPlay to Mac, which will now allow you to display your iPad screen on your Mac, whereas only the reverse was possible until now. Also, it will be possible to use AirPlay to stream music to the speakers of an iMac, for example.
macOS Monterey also marks the arrival of Shortcuts, to create typical scenarios on your computer, like on iPhone. Shortcuts for Mac remains compatible with Automator, from which it will be possible to import its old scripts.
Finally, Apple is introducing a number of new features on Safari, which has redesigned tabs, becomes even faster, always more respectful of your privacy, and more anchored in the ecosystem. Thus, your extensions for Safari on Mac will now be available on your iPhone and iPad!
macOS Montery will be available in final release this fall. The first developer beta is available today, and consumer betas will land in July.
Apple iMac 24 "M1 256 GB at the best price Base price: 1,449 €