Xiaomi
Xiaomi: Aldi lures with a mysterious mobile phone offer
XIAOMI
Xiaomi cell phones are popular, as the discounter Aldi knows and is currently attracting smartphone fans with a mysterious range of cell phones.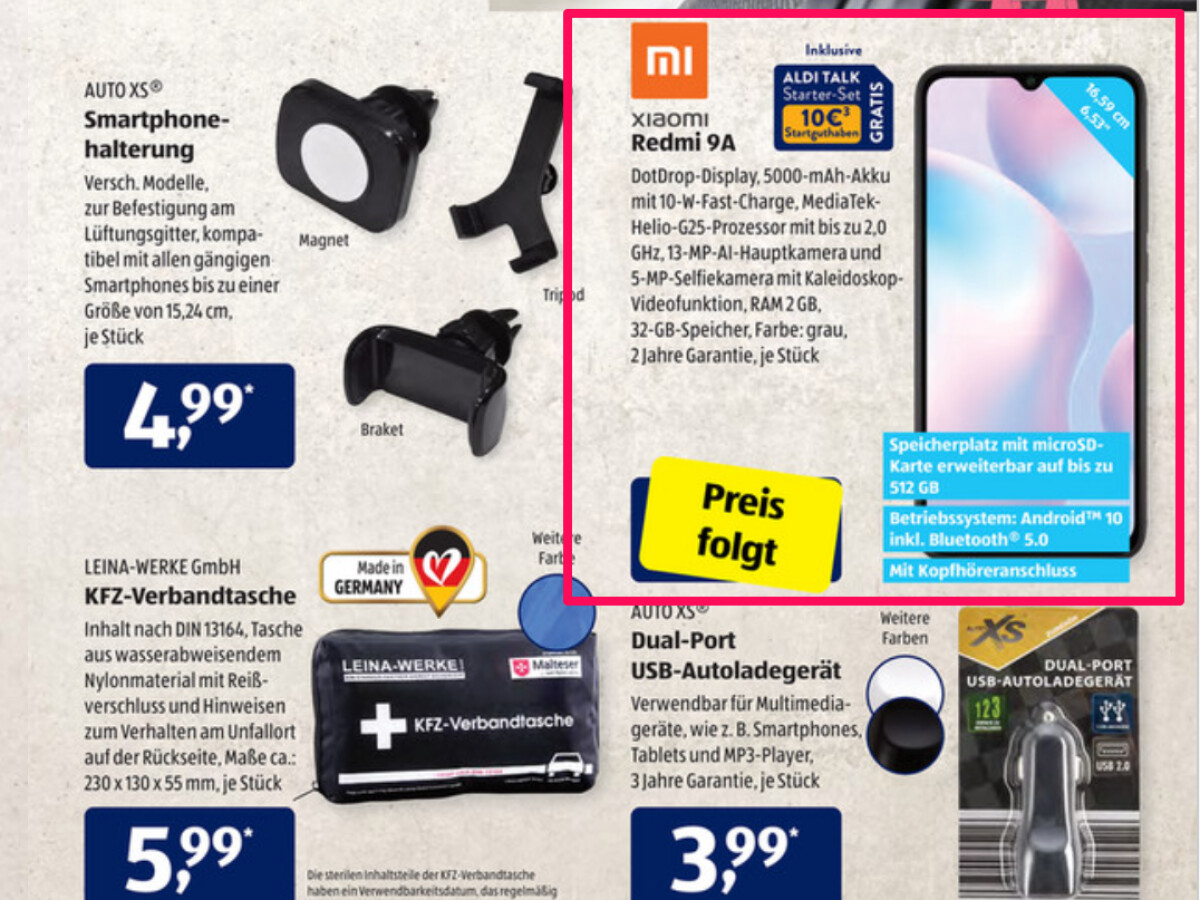 The Xiaomi Redmi 9A will be on offer at Aldi Süd from June 24th.
However, the discounter has not yet revealed the price.
If you leaf through the Aldi Süd brochure with the offers for the week from June 21st, you will be puzzled on page 15. There the discounter advertises the Redmi 9A from Xiaomi, but leaves the most important information open: the price. "Price follows" it says succinctly in the prospectus. What's up with this mysterious deal?
One can only speculate about that. Aldi may be planning a great deal. The mobile phone is currently permanently available in stores for less than 100 euros. However, it is often significantly reduced again. Saturn and Media Markt often offer it for 69 euros. Aldi may want to undercut this price again, but not reveal this to the competition too early.
Secret about the price for fear of the competition?

In the past, some dealers reacted to announced Aldi offers and even lowered the prices for the models temporarily below the price advertised by Aldi in advance. Bargain foxes should keep an eye on the Aldi offer. Maybe you can get the Redmi 9A here for a particularly cheap price on June 24th.
But is it even worth buying the Redmi 9A? In our Comparison of the best cell phones under 100 euros it only ranks fifth and last. Other models offer significantly more in this price range. However, a massive price slide towards the 50 euro mark would make the cell phone quite attractive as a second smartphone.
" Tip: The best VPN providers for more security and data protection